The Ultimate Guide for Getting Started as a Course Creator or Coach with Automated Webinars on eWebinar
by Todd Parmley
COO, eWebinar
Last updated July 16, 2021
We're thrilled you've decided to begin using eWebinar to scale the sales of your online course. We're so excited, in fact, that we put together this comprehensive guide to help you get started.
Whether you're new to automated webinars or not, this guide has everything you need not only to get set up and create your first eWebinar but to learn the most effective, proven ways of marketing and selling an online course — with tips and guidance from top course creators from around the world and the power of eWebinar!
Here is everything that is covered in this guide:
Instructions: Create, Manage, & Promote Your eWebinars
Strategies: Market & Sell Your Course with eWebinar
Instructions: Create, Manage, & Promote Your eWebinars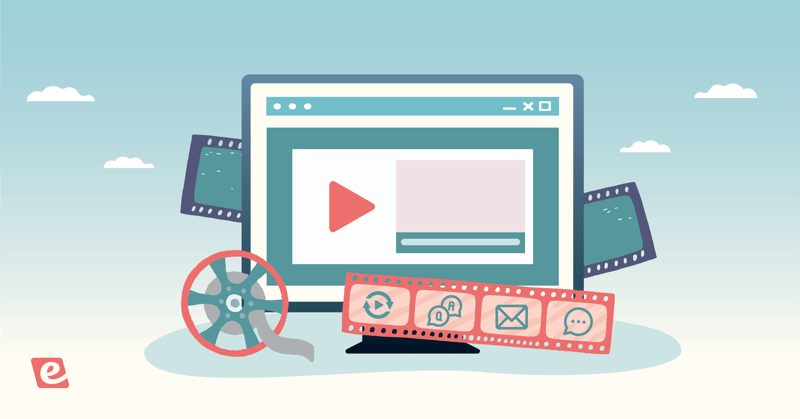 The resources included in the first part of this guide provide instructions for how to create your first eWebinar and then manage everything going forward — from chat to analytics to integrations with other products.
Recording the Video for eWebinar
Every eWebinar starts with a video. Below you will find a list of resources outlining best practices to follow when recording the video for your first eWebinar. Pay special attention to how you can incorporate talking points into your script that will dramatically increase the level of engagement you get from your attendees.
Best Practices for Creating an Automated Webinar with High Engagement - Webinar (24m)
What Best Practices Should I Follow When Recording a Video for an Automated Webinar?
Software and Hardware Recommendations: Recording a Video for an Automated Webinar
20+ Automated Webinar Scripts Guaranteed to Increase Engagement
---
Do you already have videos? If so, you can maybe skip this step and create your first eWebinar right away. The easiest way to get started with automated webinars is to repurpose videos you already have. Simply upload your video into eWebinar, add a few interactions, adjust the copy on the registration page, and — BOOM — you're ready in minutes!
---
Free Webinar Templates for Course Creators
eWebinar provides free webinar templates designed specifically for course creators by course creators to sell online courses at scale on autopilot. Each template outlines a tried-and-tested webinar sales formula that works.
Every template comes with:
A step-by-step training video explaining how to use the template
A slide deck template you can customize and make your own
A proposed recurring schedule to maximize your reach
Sample interactions, like Polls and Questions, to keep attendees engaged
Pre-written email notifications, including confirmations, reminders, and follow-ups
Suggested registration page copy for maximizing conversions
To get started with a template, login to eWebinar, click Create New eWebinar, and select the template you wish to use, or simply click one of the links listed below:
---
CHOOSE A WEBINAR TEMPLATE TO GET STARTED:
---
PRO TIP: Once you've selected a template and given your webinar a name, go straight to the Interactions tab and watch the training video. The template's creator will walk you through how the template works and show you where to download the accompanying slide deck.
---
* Slide deck available for purchase
Creating Your First eWebinar
Creating an eWebinar - Quick Start Video (2m)
What are my options when scheduling an eWebinar?
What are interactions and how can I use them to engage attendees?
Other articles and video tutorials →
Managing Your eWebinars
Does someone need to moderate live chat for every session of an eWebinar?
How do I understand and interpret my eWebinar analytics?
What are the eWebinar team roles and what are they allowed to do?
Other articles and video tutorials →
Promoting Your eWebinars
What are eWebinar's widgets and how do I install them?
What is an ungated replay and how can I use it in my marketing?
How do I integrate eWebinar with my CRM or email marketing software?
Special Resources for Thinkific Users
Do you use Thinkific to host your online courses? If so, eWebinar has partnered with Thinkific to offer special resources just for you, including a direct product integration.
The eWebinar integration with Thinkific includes:
A Thinkific special offer card that links attendees to your course checkout page

A free webinar template

created by Thinkific exclusively for eWebinar
A countdown marketing widget to drive webinar registrations
Check out these resources to learn more about the Thinkific integration and partnership:
Supercharge Your Thinkific Course Sales with Automated Webinars
How to Create a Winning Sales Pitch for Your Thinkific Online Course - Webinar (10m)
Best Practices: Selling Your Thinkific Course with eWebinar
What is the eWebinar integration with Thinkific and how do I set it up?
General Help and Support
Help Center for support articles and video tutorials
Blog for product updates, strategies, and free webinars
Contact us via the chat on our site or by emailing us at support@ewebinar.com
Strategies:
Market & Sell Your Course with eWebinar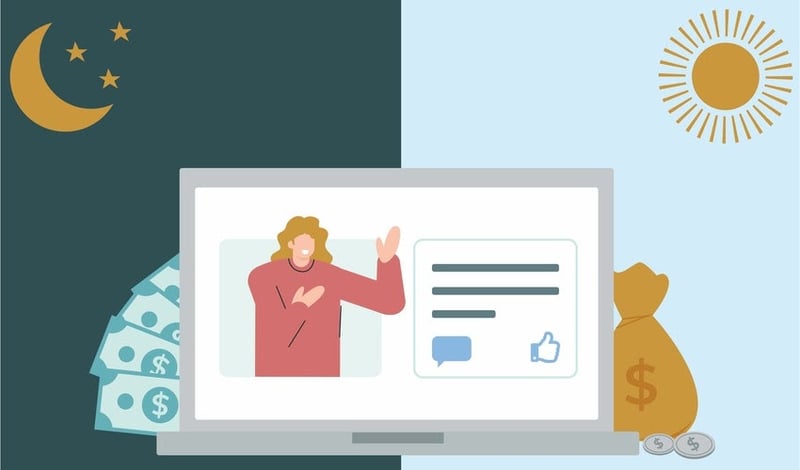 The resources in the second part of this guide offer strategic guidance for marketing and selling your online course using automated webinars — with expert advice from top course creators.
Selling Your Online Course on Autopilot with Automated Webinars
This multi-chapter marketing and sales guide will help you learn how to effectively sell your course to students, scale your business with automation, and optimize everything so you can gain back the time and energy you've been missing.
Learn how automated webinars are the best way improve your course sales funnel, and find our home for all of our guides for course creators in other chapters.
Learn how to make a better course sales presentation using automated webinars that will help you scale much more than your current presentation.
Use this template and downloadable worksheet to help you create the perfect landing page for selling courses.
Take a look at the best websites, apps, software, and services that will help improve your course sales.
Having trouble scaling and making more money with your course? This guide covers the top methods as well as sales tactics to avoid, so you can start earning more without lowering the price of your course.
Gain invaluable advice in the form of unedited quotes from some of the most successful online course creator coaches out there, and learn how they have helped course creators find success.
Spending too much on ads? Read this to learn how to build a proper sales machine before falling into a cash flow deficit.
6 Free Webinars Featuring Top Course Creators
Take advantage of this series of free interview-style webinars in which eWebinar CEO, Melissa Kwan, speaks with top course creators about how they got to where they are today and what other course creators can do to enjoy the same level of success they have.
Other Marketing and Sales Resources for Course Creators
Dive into these articles from our blog and read sage advice from top course creators and others on how to take the sales of your online course to the next level.
False Beliefs that Stop Course Creators from Earning $1 Million
Sell Your Online Course on Autopilot with This Profitable Webinar Template
How to Promote and Sell Your Online Course with Organic Content and Automated Webinars

Launching and Scaling a High-Ticket Coaching Program with Automated Webinars

Supercharge Your Thinkific Course Sales with Automated Webinars
Best Practices: Selling Your Thinkific Course with eWebinar
Course Creator Testimonials
eWebinar is ideally suited to enable course creators to scale their online course sales. But don't take our word for it… let's hear what they have to say! Want to share your own testimonial? Write to us at hello@ewebinar.com.
— Kyshira Moffett, The Power Collective

"I scaled my business to $400k+ a month of recurring revenue by choosing to automate my webinar. By automating my sales machine, I can spend more time on serving my clients and creating a vision instead of needing to be in sales mode all of the time."

— Haley Burkhead, Recurring Profit

"I've been telling everyone about eWebinar non stop. Can't believe I didn't get in on this earlier. Such a perfect tool for evergreen webinars."

— Paul Thomson, Course Creator Coach

— Carly Adams, Tidy Revival
Want to see how eWebinar can help you sell your course to a wider audience?
Sign up for a free trial today.
How to Sell Online Courses on Autopilot
TABLE OF CONTENTS