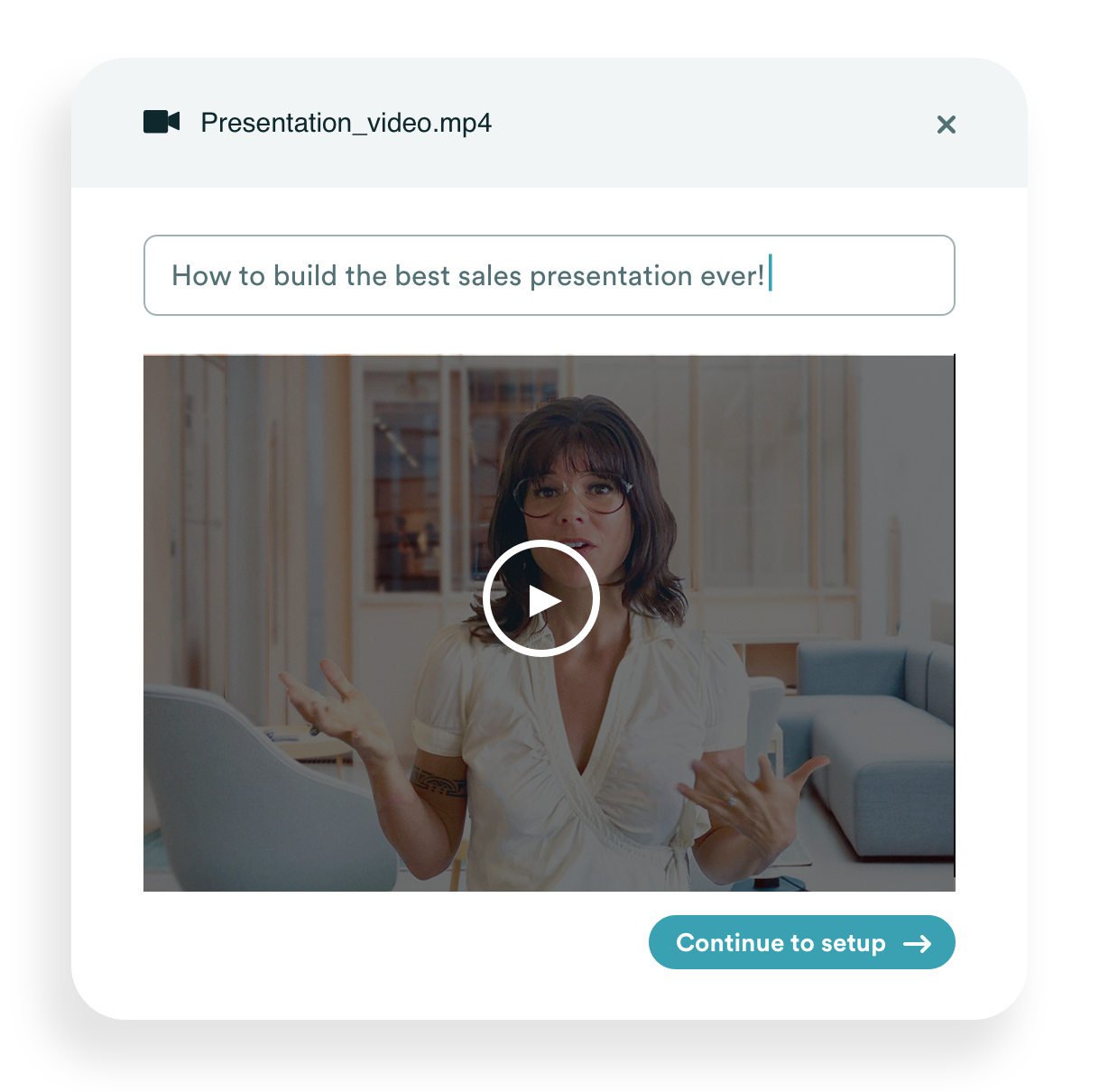 Quick & easy setup
Upload or paste in a link to the video of your presentation, set the schedule and switch it on — it's that easy! We have thought through all the details for you, so you can get in, get the job done, and get out.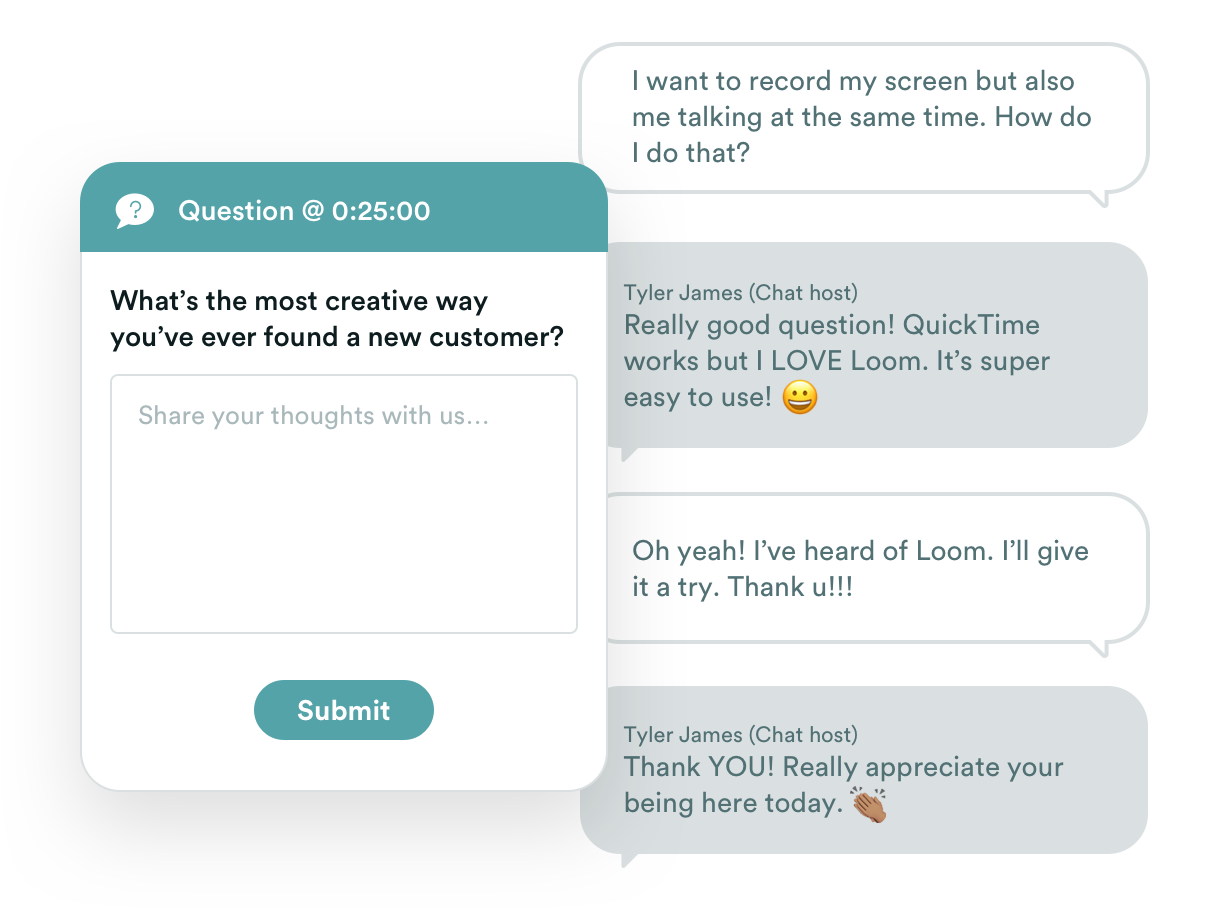 Captivating from start to finish
Chat with customers in real time. Encourage attendees to participate in the experience by adding preset moments of interaction, like polls, questions, special offers, downloads, personal messages and more.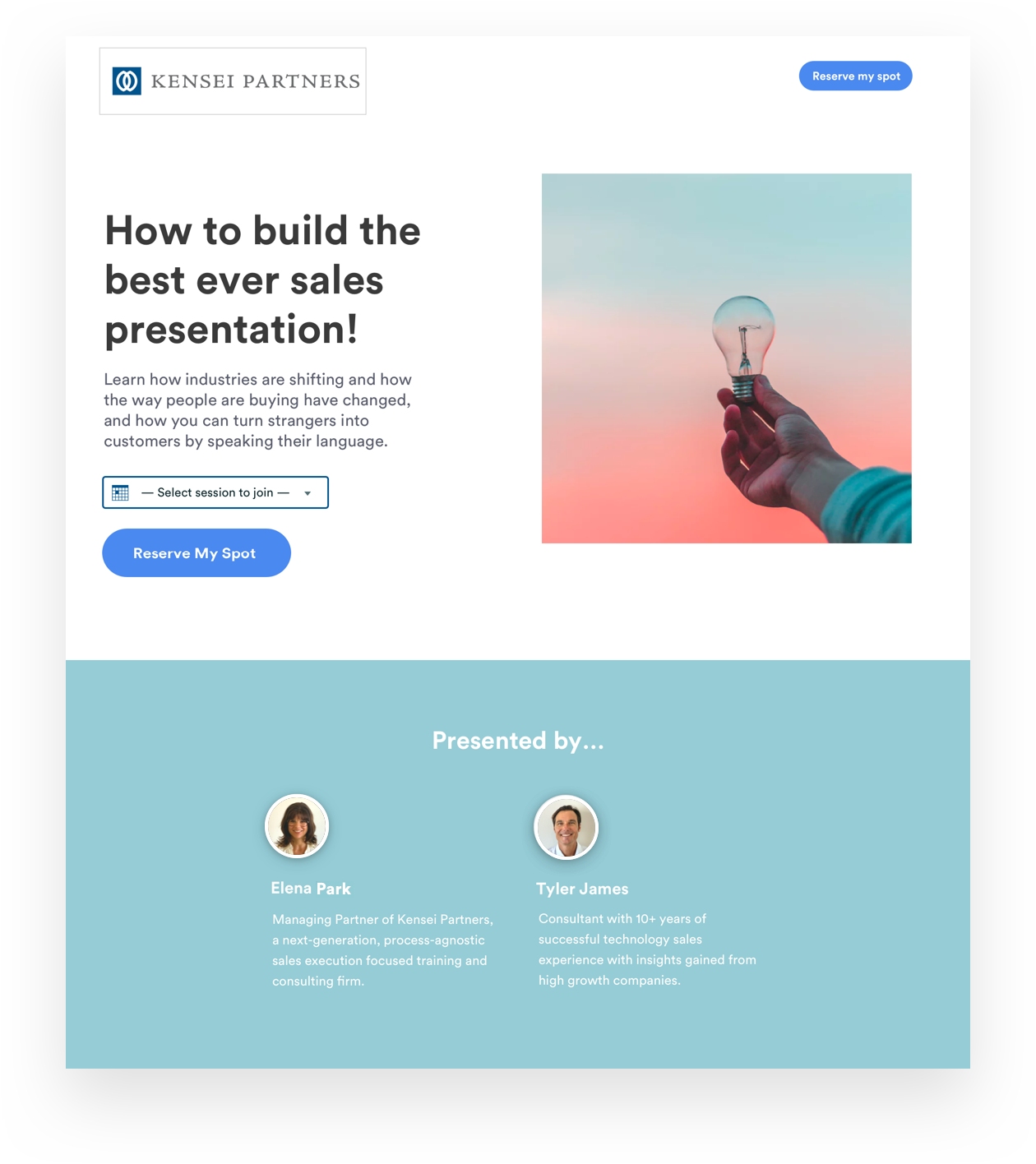 A beautiful customer experience
From our engaging registration pages — customized to reflect your brand — to the dynamic experience of our eWebinar room, your customers will be impressed, inspired and delighted throughout.
All plans include all features
eWebinar features & capabilities
A robust foundation
Supports major video platforms
Unlimited registrants
No plug-ins or downloads
No latency
Permissioned access for teams
Advanced integrations
Quick & easy setup
Clear three-step setup
Upload video or paste URL
Start new or duplicate
Simple, customizable templates
Pre-written notification emails
Intelligent defaults
Choose your colors & fonts
White label with your logo
Beautiful, flexible registration
Handsome registration pages
Registration thank you pages
Custom registration fields
Generous scheduling options
Just in time & replay sessions
Adjusts to registrant's timezone
A tailored attendee experience
Intuitive, modern interface
Engaging registration pages
Friendly reminders & follow-ups
An extension of your brand
Interactive presentation room
Lots of ways to personalize
Real-time interactions
Moderated live chat
Private welcome messages
Polls & survey questions
Special offers & downloads
Requests to contact
Attendee reactions
Customizable notifications
Registration confirmations
Pre-session reminders
Post-session follow-ups
Modern email templates
Flexible delivery timing
Moderator notifications
Actionable analytics
Registration rate
Attendance rate
Engagement rate
Aggregated behavior
Customer list segmentation
Customer data export
World-class support
Responsive chat support
Handy help center
Concierge for switching services
eWebinar
connects with
your favorite
products