87% of buyers want to self-serve part or all of their buying journey. Whether you are a product-led company with a lower cost subscription model or a company selling high-ticket software to enterprise clients, the days of forcing people to sign up for a live demo are over. Watch this free sales workshop from eWebinar CEO, Melissa Kwan, to learn how create an on-demand demo that reliably converts on autopilot.
Preview the template below, using eWebinar's own on-demand demo as an example of what the template looks like after being customized.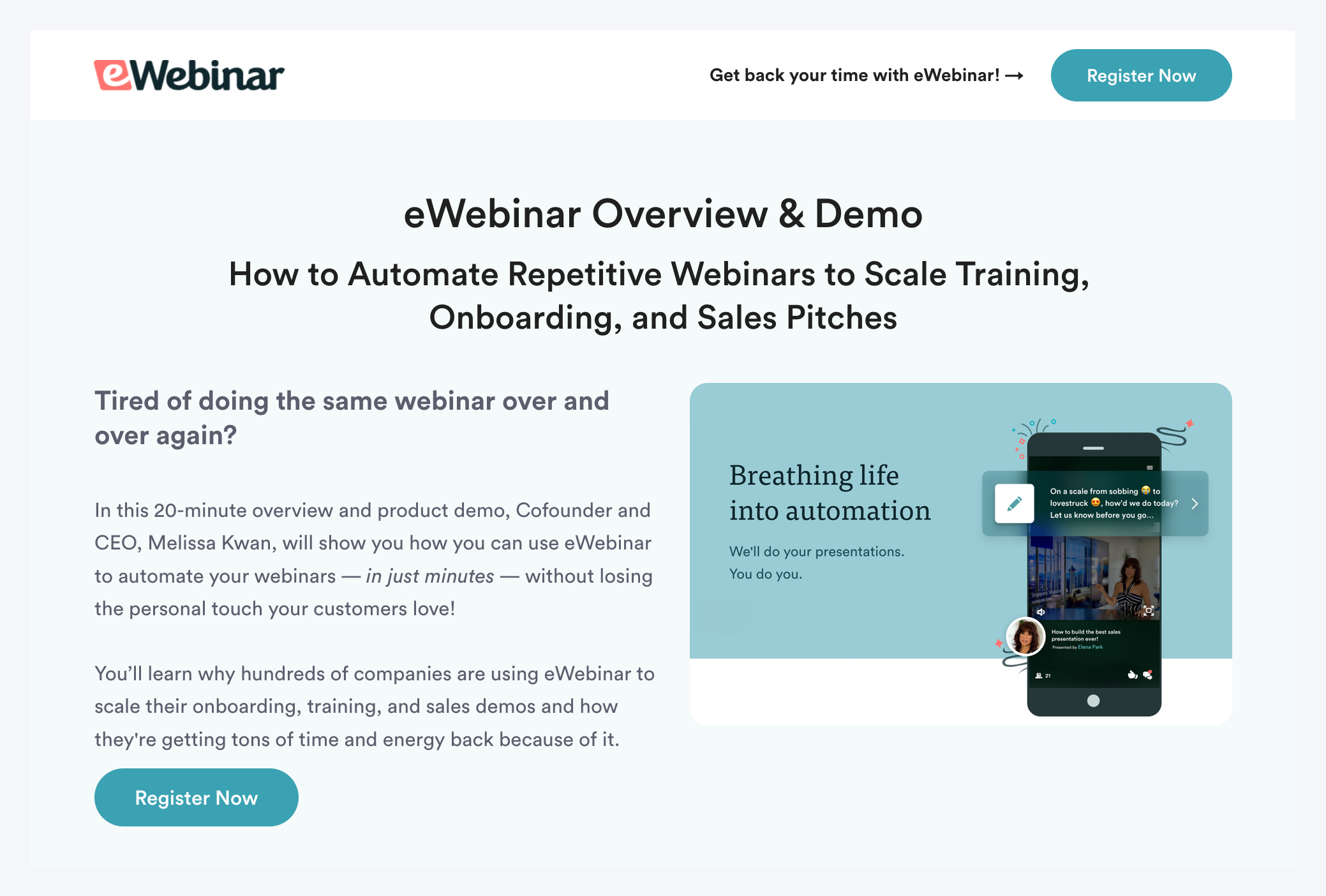 Persuasive landing page
Use our suggested copy as a jumping off point to craft your own compelling, high-converting landing page.