We put together this standard template that can be used when creating any new eWebinar in English.
To make life easier for you, we've written generic copy you can customize and make your own, so you never have to start from scratch.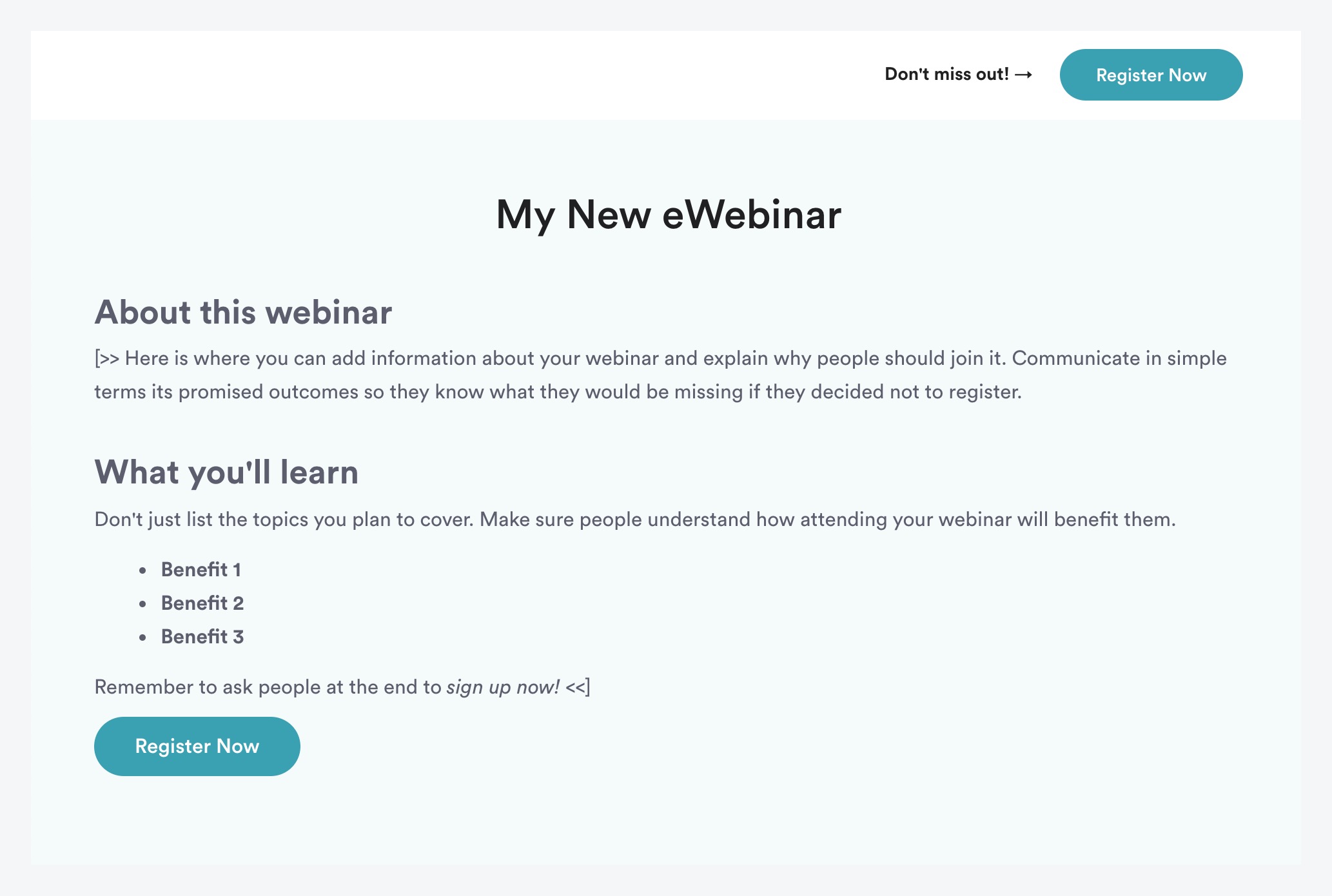 Branded registration page with ideas for copy
Start with this simple registration page, add your logo and branding, and customize the copy as you see fit!