Give prospective sellers a way to easily connect with you online 24/7 with a quick, engaging presentation demonstrating what you offer as a real estate agent or team. But instead of listing all the things you will do for them — any agent can do that! — share concrete examples from past clients to give people a sense of what it would actually be like to work with you and how your real-world experience would benefit them.
Preview a customized example of the template below put together by Michael Bhagwandin of Compass Real Estate in New York City. You can actually join Michael's interactive presentation if you would like to see this template in action from a potential seller's point of view.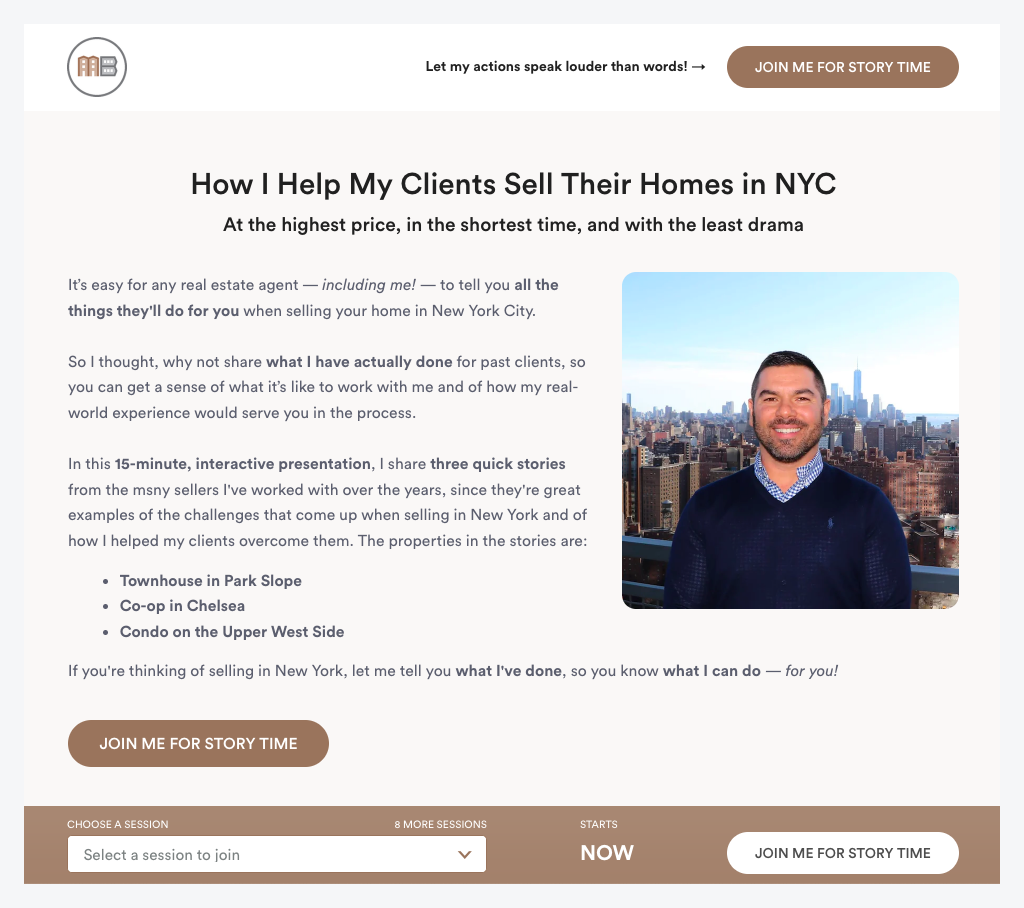 Branded landing page to capture seller leads
Start with the landing page copy that has been written for you and customize it to describe your own seller presentation.