In this template designed for online course creators, Haley Burkhead, CEO of Recurring Profit teaches you to use eWebinar to build and automate a webinar that will reliably convert for your course or membership site on an ongoing basis.
Preview a customized example of the template below, using Haley's course on how to automate your course marketing as a model.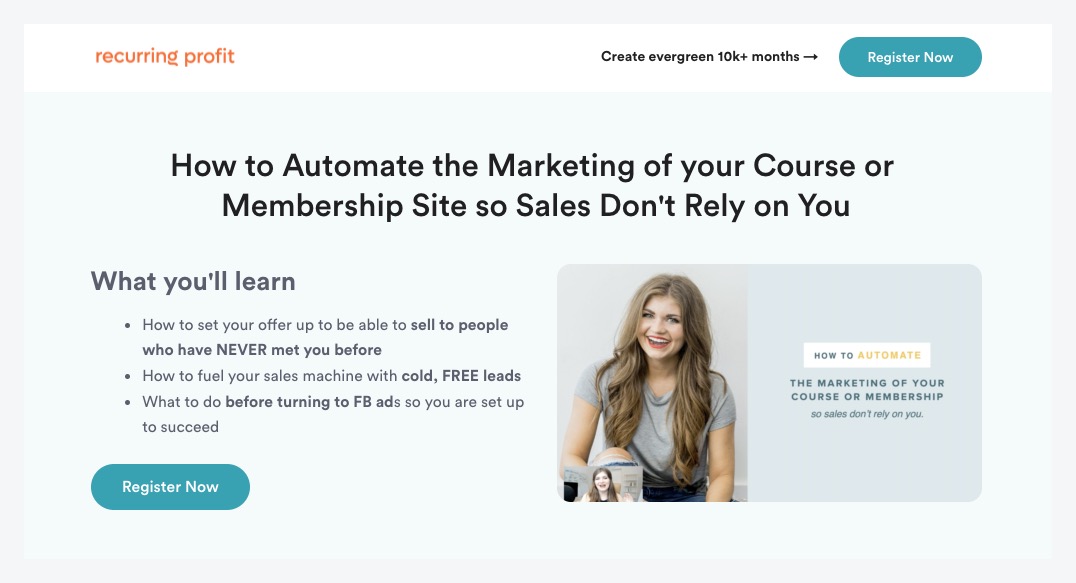 Branded landing page with three big takeaways
Start with Haley's ideas for simple, compelling registration page copy and customize them for your own course or membership site.