This SaaS product release webinar template — created in partnership with iorad — allows you to effectively communicate the value of newly released features, gather actionable customer feedback, and demonstrate the value you regularly create as your product evolves. In this workshop-style webinar, you will explain each new feature — what it is and why it matters — and then pause the video automatically to give attendees time to complete an optional interactive tutorial so they may learn how to use the feature as well.
Preview a customized example of the template below that we here at eWebinar put together for our own product release at the end of summer 2022. Attend our workshop if you'd like to see the template in action from a customer's POV — and to learn about our new features!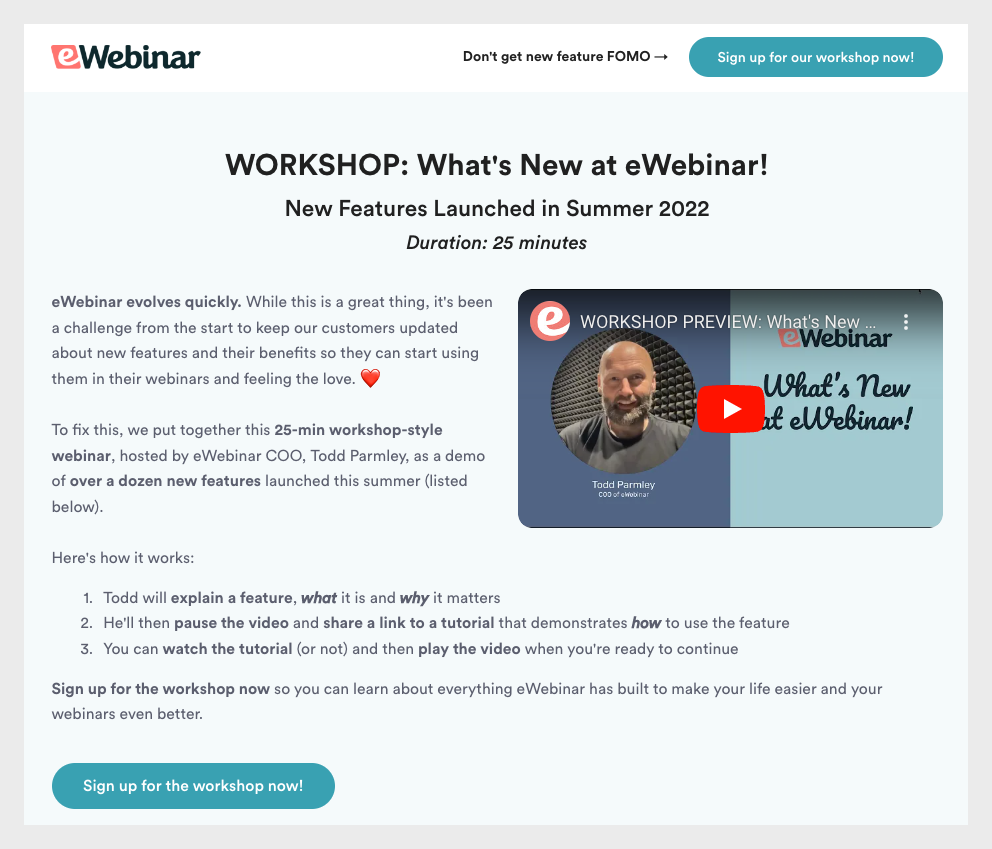 Branded landing page
Start with the registration page copy we've written for you and customize it to describe your own product and the features that will be covered in your product release webinar.