Give prospective buyers a way to easily connect with you online 24/7 with a tour of the neighborhoods you know and love as a real estate agent or team. Demonstrate your expertise, explain the services you provide, ask qualifying questions, and invite those who are interested to let you help them find their dream home, whether that's a primary residence, income-producing property, or vacation getaway.
Preview a customized example of the template below put together by Alethea Lai of Venture Sotheby's International Realty on the Big Island of Hawaii. You can actually take Alethea's neighborhood tour if you want to see this template in action from a prospective buyer's POV.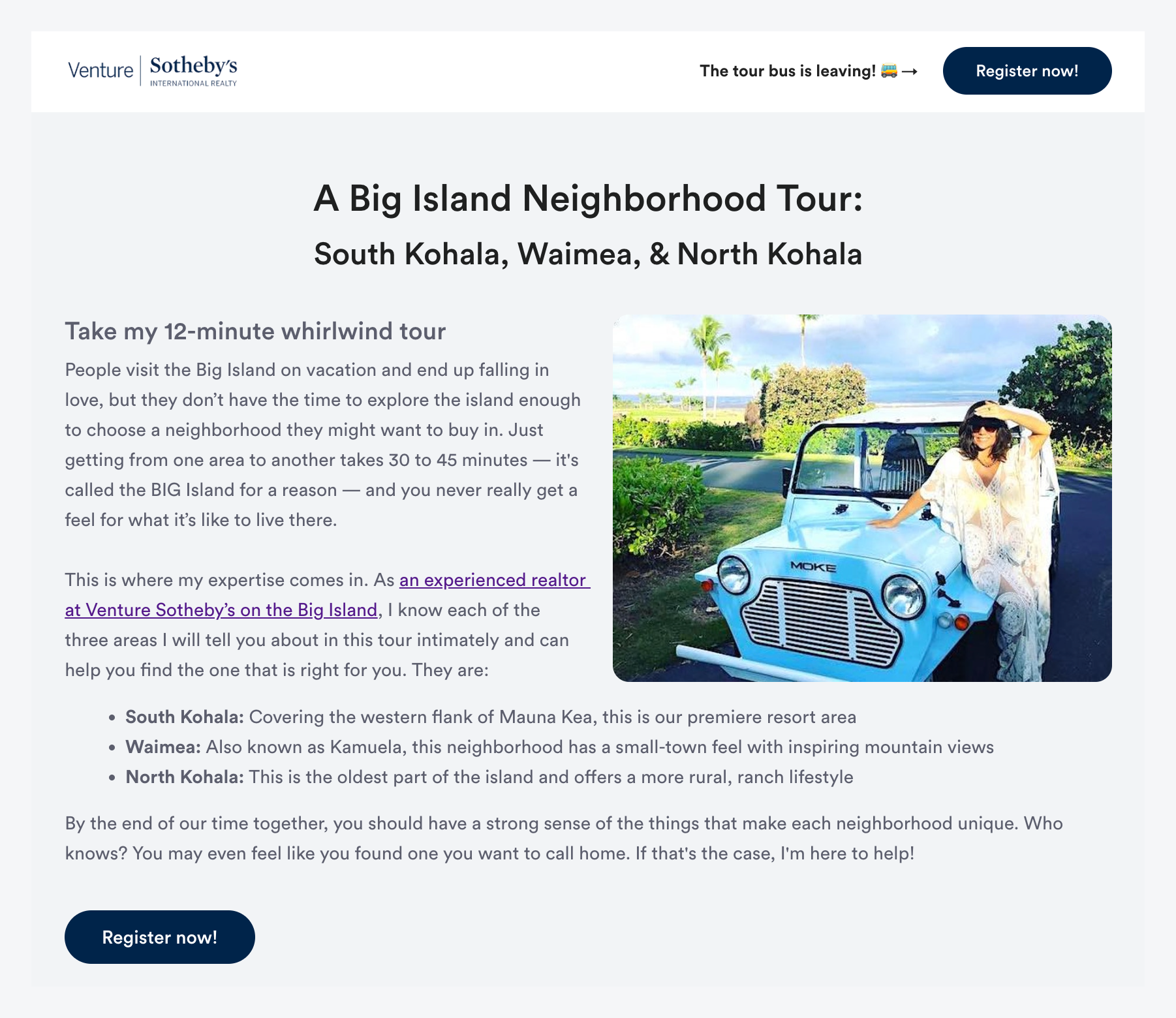 Branded landing page to capture buyer leads
Start with landing page copy that has been written for you and customize it to describe your own neighborhood tour.