So much time and effort goes into producing a live webinar! Why not continue to reap the benefit of all that work by turning the recordings of your live events into interactive, evergreen webinars? Use this simple template to host video replays of your live webinars so you can continue to capture leads from them while making the experience more engaging for attendees.
Preview a customized example of the template below, using a recording of the live webinar, The Art & Science of Growth, as a model.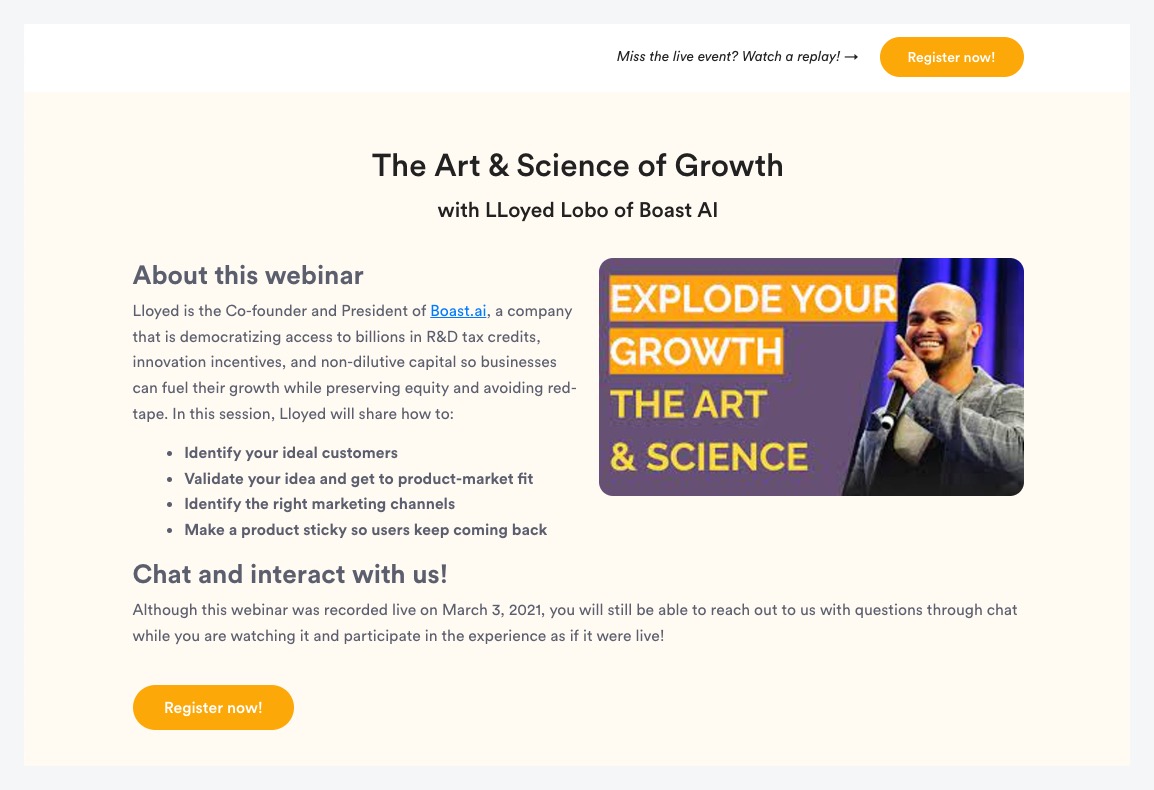 Branded registration landing page to capture leads
Start with the registration page copy we wrote for you and make it your own to describe the topic and take-aways from the recorded webinar.