"Where has eWebinar been my entire career?! I have had such a great time with this platform."
Kyshira Moffett, Founder and Business Coach of The Power Collective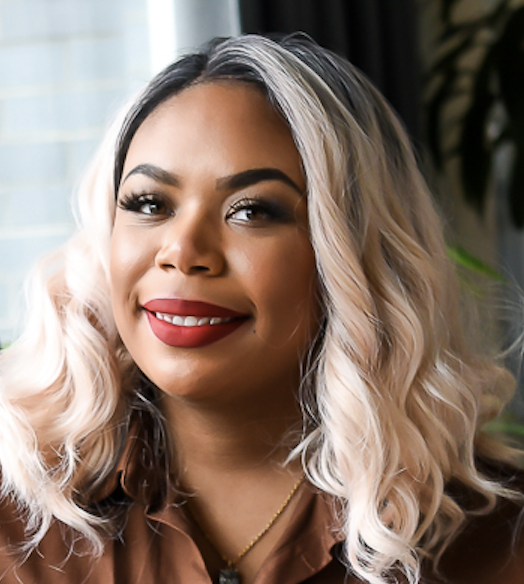 CUSTOMER
Kyshira Moffett , Founder and Business Coach
COMPANY
The Power Collective
INDUSTRY
Online Education, Course Creation
About The Power Collective
The Power Collective provides private consulting services, online courses, and corporate training programs where they are able to facilitate intimate and large scale workshops on site for internal teams.

Where has this software been my entire career?!
[Transcript] Hi Everyone! My name is Kyshira Moffett, and I am a business coach as well as the Founder of The Power Collective, where I coach other coaches on growing and scaling their practice. I'm also a really proud and excited user of eWebinar. At the time of this filming, I've been using eWebinar for about five months now.

And all I can say is, "Where has this software been my entire career?!" I have had such a great time with this platform. And let me tell you why. So first and foremost, I decided to start using eWebinar because I was looking for a new solution that I could quickly implement in terms of marketing to my audience, getting them the information they need, and seeing conversions coming in quicker.
I personally have had a lot of issues with other webinar platforms with the video freezing, recordings not being available, replays being lost and things just not working out, where it just became a major work stream. So I was really excited to come across eWebinar and really wanted to and willing to try it out.
And it's been super seamless for me. So starting with getting set up, I am used to a lot of technology having intense learning curves. eWebinar was something that I could easily set up within minutes. I was able to follow the prompts with ease, to get my first recording and ready to go. And I did not run into a roadblock at all.
And I will also say that when you are a new user, the prompts and tutorials and things make it really, really easy. And there is a really robust help section, but I actually didn't find myself needing to use it. So if you are someone who's hesitant to leverage new technology because of the learning curve, eWebinar is very quick to get on with.
I found that the templates available were also really, really helpful. And it made things easy to get set up in terms of plug and play for the registration page, the thank you pages, the emails, even with the email templates, very email prompts and things that I would have even never even thought about.

I was like, "Oh, okay, let's document that for next time!" So eWebinar just makes sure that you have a whole seamless experience for your users, from registration to the reminders, to them actually being in sessions, even the post/after effect with the different emails to go out, to help with your conversions.

Additionally, I love the interactive feature for your webinar recordings, where instead of it just being someone simply sitting and just watching a video, you can make it really interactive with different questions and prompts and polls. And of course, having a special offer. And I have really long sessions, so it helps with keeping my viewers engaged and wanting to finish the entire thing.

So that's something that's also been great. I actually did an experiment where I only held one session of an event and I was just live in the chat and the ease and the lack of stress I felt going into. That was absolutely amazing. So far, I've been able to earn around $20,000 in revenue from this platform.

And that is just from me experiments over the last few months with the platform. And I'm sure after this video that is going to continue to go up. And I'm just really excited to continue to leverage this platform within my business. So if you're on the fence about trying eWebinar, I highly encourage you to do so.