"By having a self-service demo, we got 250 leads, 5 deals self closed, 8% booked a one-on-one call, in 3 months. That's an 80x ROI!"
Trevor Larson, Cofounder of Nectar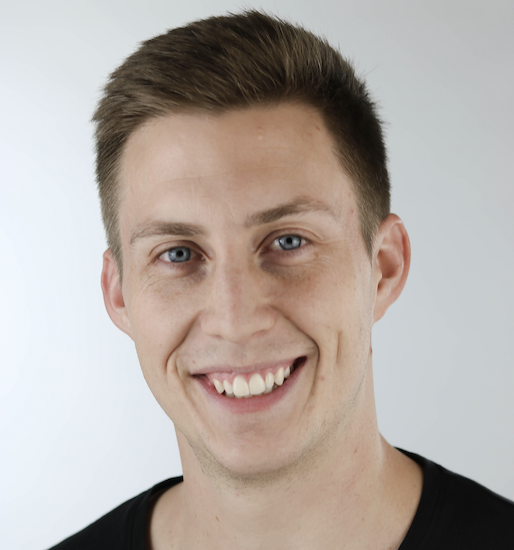 CUSTOMER
Trevor Larson , Cofounder
LOCATION
Salt Lake City, UT
About Nectar
Nectar helps organizations reinforce great work – anytime, anywhere. Its top-rated 360 recognition & rewards platform enables every team member (peer to peer & manager to employees alike) to send meaningful recognition rooted in core values. Streamline your incentives and maintain a connected culture regardless of whether your workforce is centralized or distributed.
What problems were you struggling with before you found eWebinar, and what drove you to seek a solution?
We never wanted to take the standard route to promoting our product. While many SaaS companies have complicated sales models — that require form filling, discovery calls, and booked appointments just to get to a demo — we wanted to lean in the direction of transparency, accessibility, and consumer self-education.
It's important to us that potential customers are able to self educate and that we're clear and forthright when it comes to our pricing. By taking this approach, we find that most of the prospects we personally engage with are prequalified, high-quality leads. They've already learned about our product, and determined whether the price point matches the value they perceive in it.
Our previous demo process was live which meant, in order to sustain that approach, a full time team member repeated the same process over and over. At the time, my Cofounder was filling that role and, with 10 to 12 demos a day, was sinking around 25 hours a week into the process. Bearing all of this in mind, I think it's pretty clear why we wanted to explore self-service, automated alternatives.
As we set out to find a better option, it was also important to us that our solution was both interactive and participatory so the process would feel immersive and engaging for attendees.
Fortunately, we found eWebinar — and it turned out to be just what we needed.
Why did you choose eWebinar?
Aside from all the boxes it checked in terms of our primary goals, there were a number of other motivations to give it a try.
I loved the trial process, especially because it made selling this option to my team low friction on my end. When we first tried it, we were able to keep things especially low risk by using Product Hunt launch promo credits — which was very important because our company is bootstrapped. Ultimately, the ROI we got made it a no-brainer, and it was made even easier by the fact that onboarding was a breeze.
How do you use eWebinar today?
We use eWebinar to deliver a customer interview which has a demo baked in. We recorded our eWebinar with an existing customer and show attendees how Nectar works while asking our guest questions and having them tell us about what they did before they discovered our product.
We've also integrated eWebinar with HubSpot to further streamline our process and make sure we're getting the most out of both products. We provide informative, interactive content through our webinars, and use HubSpot to ensure we're following up and getting maximum payoff from every lead eWebinar helps us generate.
We installed the eWebinar pop-up widget on our homepage so anyone who lands there will see the demo immediately. We enabled the just in time feature so they can join a session that's happening in a few minutes, or a session in the future at a time that works for them. In addition to this self service interactive demo on eWebinar, we have a demo calendar where people who want to book one-on-one time with a rep can choose an appointment from. We chose to leave both options open. The eWebinar demo acts as a net to capture people who may have otherwise bounced off the website without taking action because they weren't ready to invest in a realtime call.
What do you love most about eWebinar?
We love all the flexibility it provides — especially when it comes to fitting into today's busy schedules. The just in time scheduling feature has been particularly valuable, as it allows people to join in on a webinar in a few minutes after they discover it. We're able to catch people in their moment of intent as they're doing their research.
Of course, the interactive elements have been a huge perk, and are a big part of what makes eWebinar so effective. The chat feature makes the webinars feel live — even though they're evergreen — and creates a comfortable environment for potential customers to reach out to us. We also love the poll interactions, which allows us to do A/B testing in a webinar and gain data that is hugely valuable to us. Another plus is the ability to provide links in each webinar to pricing and customer stories — which in turn allows us to embody the values of transparency and accessibility that are so important to us.
Finally, eWebinar has allowed us to empower customers to self educate, an aspect of this process that is paramount. I've been able to provide more high-value content than ever before and am happy to say it's been devoured by attendees! In fact, almost everyone watches more than 90%, a staggering statistic when you compare it to webinar watch times overall. I believe this has to do with the fact that it's not a video attendees can pause and play so they're committed to watching till the end. The whole process has really changed my perception of video — and solidified my belief that people want to take the discovery process into their own hands.
What are some top level results and benefits you have gotten from using eWebinar?
Over the course of three months, 250 leads joined a demo on their own, 5 deals self closed without any sales rep contact (which had never happened for us before eWebinar), and 8% booked a one-on-one call.
In total, we're saving about 40 hours of work every month, and have seen a return of over 80 times our investment, that's 8000%! In just a few months, eWebinar has paid for itself for years to come. It also streamlines our process to the point where we've been able to delay the hire of a new Account Executive, which would be a much bigger investment. For our sales team, their time is more productive because, instead of repeating the same calls over and over, they simply field the questions of quality leads through chat.
What's your advice to people who are thinking about giving eWebinar a try?
Well, I'd first say why not?! There's no reason not to.
I'd urge you to ask yourself this — what would you pay for 250 leads you do nothing for? The power this product has to generate leads through a process that feels comfortable and approachable for prospects is invaluable and unmatched.
In terms of monetary value, our team estimates that eWebinar will generate up to $50,000 in additional revenue for us each year.