"Realtors are busy, and we're busy. The flexibility and scheduling offered by eWebinar was a game changer."
Jenn Tervo, Customer Enablement Manager of Market Leader/Zurple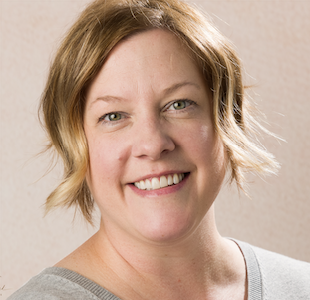 CUSTOMER
Jenn Tervo, Customer Enablement Manager
COMPANY
Market Leader/Zurple
INDUSTRY
Real estate tech, SaaS
USE CASES
Customer success, SaaS, Real estate
About Market Leader/Zurple
Market Leader provides innovative cloud-based technology and marketing solutions for real estate professionals across the United States and Canada. The company serves thousands of real estate agents, brokerages, and franchisors, offering complete end-to-end solutions that enable them to grow and manage their businesses. Zurple uses technology and data to help agents build relationships with prospective clients in creative, scalable ways.
How Market Leader's onboarding satisfaction scores jumped after adopting eWebinar
Real estate is a competitive industry, so it's absolutely vital for agents to find ways to stand out against the crowd. One of the best ways to do that is by taking advantage of lead generation software like Market Leader and Zurple.
Jenn Tervo of Zurple (previously of Market Leader) spoke to us about how both platforms have used eWebinar for onboarding – and how Zurple's customer satisfaction scores have surged as a result.
Hi, Jenn! Thanks for taking the time to speak with me. Can you start by telling me a little bit about Zurple and what you do there?
Sure. I'm the customer enablement manager for Zurple, but prior to that I was the customer coach and trainer for Market Leader for several years, which is a sister company. Both companies provide leads and software to real estate agents to help them grow their business and manage their database. So I have the unique perspective of launching, experiencing, and implementing eWebinar for both businesses.
What problems were you guys struggling with before eWebinar?
Our biggest struggle was providing onboarding content to our customers that was both effective and scalable.
"When we were hosting live webinars, we couldn't cover everything. We had to pick and choose what we wanted to teach. eWebinar has changed that."
Scalability was a really big one; it's one thing to host a live webinar for a really small customer base, but as that customer base grows it doesn't make as much sense to use that full resource for something that may or may not be impactful anymore. We needed to make our onboarding process scalable so that it could grow with our customer base. eWebinar has allowed us to do that.
How do you use eWebinar at Zurple today?
We use it primarily for onboarding content, which is especially important in the SaaS world; customers have to get onboarded and start adopting those tools. We've also started using it for educational content.
What did Zurple and Market Leader do before eWebinar?
Before eWebinar, we offered customers one or two live webinars per week, which was really limiting for our customers and also really exhausting for the person hosting the webinars each week. Even though it was the same content over and over, they still put their blood, sweat, and tears into every webinar event.
"It's exhausting to host the same webinar over and over again. Even though it's the same content, you still put your blood, sweat, and tears into every event."
We were really being forced to limit ourselves to one specific topic, even though there were many topics we wanted to talk about. With such limited amounts of onboarding webinars, we couldn't cover everything so we had to pick and choose the most important things.
What are the benefits you've seen from using eWebinar?
We've scaled very quickly from those one or two live webinars per week to several webinars that we're able to offer multiple times a week. That flexibility and scheduling has really been a game changer. Our customers are busy, and we're busy, so being able to offer multiple sessions with different time slots has helped tremendously.
I also love the replay option, so they can actually register to watch a replay session and engage with our content on their time.
eWebinar also helps us target different learners; not everybody needs to have that live Q&A element, but some learners absolutely see the value in that. So it just gives us a lot more flexibility all around.
Can you talk a little bit about your onboarding process?
I think the biggest challenge before eWebinar was choosing the content. The CRMs are complicated, they're complex. There are a lot of steps for a user to get onboarded and get set up, particularly on the Market Leader side.
"eWebinar has allowed us to scale quickly, from one or two webinars a week to several webinars multiple times a week."
Having to use an entire resource for one or two live webinars wasn't working for us; they couldn't cover everything that they needed to cover and we were having to rely on other mechanisms like drop emails. But when you have a lot of content, those aren't necessarily the best avenues for that, so we relied a lot on our learning management system. That was effective, but it just didn't quite hit the mark for the number of customers we were trying to onboard. It was pretty challenging.
How do agents feel about the eWebinar hybrid content?
With the interactive tools – the live Q&A, interactions, and emojis – they find it a lot more engaging than traditional webinar platforms.
"The analytics provided by eWebinar let us know whether our content is hitting the mark."
When you're on a traditional webinar, you feel like you're one of many in a sea of attendees, and you're not really being heard. With eWebinar's live chat option and having someone there answering those live questions, the attendees get the feeling of an individualized experience.
How have your team and your company benefited since adopting eWebinar?
It's enabled us to provide a better boarding experience for our customers so they can get ramped up quicker and see success earlier on. We've also seen improved customer satisfaction scores with the onboarding experience.
I love the analytics because that gives us really good insight into how engaged our customers are with the content, and what questions they're asking. We're seeking feedback from them as well, so that we can not only provide more tailored content but also make sure the content we're putting out there is hitting the mark.
eWebinar allows us to choose all of the topics that we want to teach – we don't have to limit ourselves – and implement an onboarding experience that can grow with our customer base (and has already done so).
You mentioned that customer satisfaction has gone up since you started using eWebinar. How do you measure that satisfaction score?
We have a couple different mechanisms. We have C-SAT scores that we provide, which we target to customers in the onboarding experience. Those are done through our CMS – we use Salesforce and NetSuite.
"eWebinar allows us to pop in and manage questions when we need to. We don't have to sit through the entire webinar in order to provide that service."
We also leverage a tool in product, it's called Pendo. We leverage that for NPS scores and getting product feedback.
How do you drive your customers to your onboarding and webinars?
Truthfully, it starts at the point of sale. In the best case scenario, the salespeople are the MVPs, the mechanism for getting customers entrenched in the process. From there, we just make it really easy by creating landing pages with quick links to registrations, email templates, and things like that. So it starts at the point of sale, but then there's also reporting so that we know where people are in the process.
"Our customers find eWebinar to be more engaging than traditional webinars. They no longer feel lost in a sea of attendees."
We also have proactive reach-out if people don't engage early on, or they fall through the cracks.
How have you been able to leverage the additional analytics that eWebinar provides?
I love being able to see how long people have watched a webinar. I know that other platforms give you engagement scores, etc., but that doesn't necessarily tell you that concise information.
If I see that people are dropping off and they're watching 60% or 70% of a webinar, then something's wrong with that content – it either doesn't apply to them or it's just not engaging enough. So I love being able to see that information and use it as a measure of our success on how we're doing.
"eWebinar has been a breath of fresh air for Zurple and Market Leader."
I also love when we ask polls throughout the webinar, questions like "was this helpful?" or "do you use social media in your business?" Asking those kinds of questions allows us to learn a little bit more about our customers without directly serving them. By doing this, we can kind of gauge where they're at in their careers, what tools they find valuable, what things in the product they might want to see more or less of, etc. So it just gives us really good insight – not only into the content, but into our customers.
Do Zurple and Market Leader still do live sessions? If so, how do you choose what you automate and what you do live?
We choose to automate if it's something that needs to happen repetitively. We still do live webinar events, and they're actually very successful because they're always special events or topics that are more related to strategy – like providing tips on how to grow your database or engage with online leads. We have a fantastic trainer on the Market Leader side that is phenomenal at choosing topics that really resonate with customers.
What do you love most about eWebinar?
I love the flexibility it provides for both our customers and for us as a team. It makes it really easy for customers to watch a live session or a replay, to pick whatever works for their schedule.
"The live chat option offered by eWebinar gives our customers an individualized experience."
One of my favorite parts is the chat notifications for the moderators, so that whoever is moderating can still focus on their day-to-day and maintain their productivity and just pop in to manage questions when they need to – rather than having to be present and attend entire webinar sessions in order to stay on top of the chat. So that's a really thoughtful element that definitely helps us maintain productivity.
Flexibility is ultimately what I love the most, and how easy it is to pivot. If I want to add a new class or expand on a topic, I can just do that. It's not a really heavy lift. It doesn't take a ton of resources.
Market Leader has been around for a long time. You guys were obviously used to doing things a certain way through the years, but you decided to switch things up with eWebinar. What were the deciding factors when it came to adopting eWebinar?
It was really about being able to have one-to-many content. I think onboarding is one of the most important elements of the customer journey; the journey really starts at that onboarding process, and that's how you get people to adopt your tools and how you get lifelong customers. If we were going to improve or invest in any area of that journey, it made sense for it to be onboarding. And that's also where we had a deficit in resources.
"eWebinar lets us provide a better webinar experience so our customers can see success earlier on."
It just doesn't make sense to have one person hosting a live webinar for a large customer base, when that base may or may not be able to attend a timeslot. So everything really just came into place and eWebinar was a breath of fresh air.
Who would you recommend eWebinar to?
I would recommend eWebinar to any company that's looking to scale their onboarding and training efforts, or wants to improve their customer experience, increase product adoption, or make their on-demand content more interactive and engaging. While we use it a lot for onboarding, there's an entire sea of opportunities to leverage eWebinar for anything you want to get in front of customers in a one-to-many fashion. I would recommend it to anyone looking to scale training content, marketing content, or onboarding content.
Thank you for your time, Jenn! It's great to hear that eWebinar has made a big difference for both Market Leader and Zurple!
Are you a real estate professional who wants to take your business to the next level? Be sure to check out all of the amazing things that Market Leader and Zurple can offer you!
…And if you're a business leader looking to offer presentations, training, and onboarding around the clock – all while offering a personalized interactive experience – click here to get started with eWebinar!