"If your company is still doing live webinars for repeatable trainings, it's time to move on."
Meghan Porter, Director of Customer Advocacy of Follow Up Boss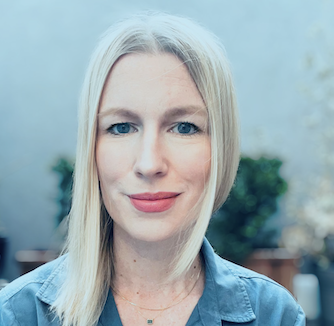 CUSTOMER
Meghan Porter, Director of Customer Advocacy
INDUSTRY
Real estate tech, SaaS
USE CASES
Customer success, SaaS, Real estate
About Follow Up Boss
Follow Up Boss is the leading CRM for high-growth real estate businesses. They make real estate lead conversion and sales follow up more efficient and automated resulting in their clients making more sales and having the capacity to grow their business in a calm and organized way.
Why Follow Up Boss thinks automating webinars to train agents on demand is essential for growth
Delivering the right content to the right people at the right time can be a difficult task to pull off, and it can be extremely time consuming for companies wishing to provide that content to customers. That's why Follow Up Boss, the #1 CRM for growing teams and high-producing agents, turned to eWebinar.
The company's Director of Customer Advocacy, Meghan Porter, sat down with us to talk about how eWebinar allows her team to save time and energy through the automation of onboarding and training webinars for new customers.
Hi, Meghan! Thanks for taking the time to speak with me. Can you start by telling me a little bit about Follow Up Boss?
Sure. Follow Up Boss is a CRM that allows agents and real estate teams to get all of their leads in one place, take control of their follow-up, and close more deals.
That sounds like an amazing tool for real estate professionals. What problems did Follow Up Boss encounter before using eWebinar?
The biggest problem was delivering the right content to people at the right time, especially as a growing startup. We were hosting live webinars each week, but just one time a week. So that meant that all of the agents who were joining Follow Up Boss had one option per week to join the training.
It also meant that our team was having to host the live webinars, so it became a time issue on both sides – we were taking up a lot of our time, and we weren't offering a lot of options to people who were looking to get started with Follow Up Boss.
"Before eWebinar, we were limiting ourselves on how many people we could reach with our trainings."
What we were doing was limiting ourselves with how many people we could reach with our trainings. Not to mention the person who was doing the webinars would have to block three hours out of their day to do a one-hour webinar. We were doing Zoom webinars and then we were sending out reminders and follow-ups manually. We were having to export from Zoom, go into our own CRM, upload the contacts, batch email them, the whole thing. That was a lot of work for one webinar!
The people who were hosting the webinars were exhausted by the process. Everyone here is passionate about Follow Up Boss, but that doesn't mean they have to be passionate about hosting a webinar where they don't see anyone on the other side. Even though these webinars used to be live, the host never really interacted with people because they were too busy presenting the content.
How does Follow Up Boss use eWebinar now?
We're using it as a way to offer different types of training to our users, and we're really focused on the core components of what we're trying to help people do.
"Our company is growing rapidly so we need products that scale – and eWebinar scales."
We have an eWebinar that's like a mini boot camp, and then we have focused eWebinars that concentrate on different topics – for instance, tools that people are trying to understand and use better. Those are usually shorter segments.
Before eWebinar, were you able to offer the same amount of trainings that you do today?
We were doing less trainings because we were leaning on one weekly webinar that was on a general topic. Those webinars were longer and probably a lot less engaging because we were trying to cover so much ground at one time. The people who were joining probably felt like our webinars just went on and on!
"Our eWebinars are so much more engaging than our old webinars were."
Before eWebinar we also relied on one-on-one trainings. Everything else was self-service, like watching videos and reading guides. We still rely on those resources today, but eWebinar gives us an extra interactive element. eWebinars are a lot more interactive than our old webinars and videos. Even though we had some interaction in our old webinars, the presenter usually felt like they were speaking to an empty room.
You still do some live webinars and meetings – so how do you choose what to automate and what to do live?
It's really about providing different types of content for people so they can pick the right path. We have a huge help center with a lot of very helpful guides, and we have a YouTube page with lots of training videos. We now have four eWebinars each weekday on different topics, and we'll probably grow from there.
When teams are onboarding, they're getting some one-on-one training as well, but our goal is to really offset that one-on-one time with eWebinars. We want to utilize the eWebinars first and then have some one-on-one sessions, because then we're able to dig in more during that one-on-one time.
"There's no benefit to getting our team to train people over and over again on the same topic."
There's no benefit to getting people on our team to be super well-versed in training people in the exact same way for 20 minutes on the same topic. So why not use eWebinar for that, and then have a live session that's a bit more collaborative? That session can build on the eWebinar and be more about answering questions.
"There's a misconception that live is better, but I don't believe that's true."
At the end of the day, what we want is for more people to engage with our content so they can engage with our systems. Are we going to get there with live webinars? Absolutely not. So if you want to get your content in front of more people, you have to lean on platforms like eWebinar.
"Even for us making the shift to automation, we had to let go of this control mindset."
Of course, you know, even for us making that shift, we had to let go of this control. We had to let go of trying to control when people could join a webinar and receive training. You can't grow unless you do that. Now that we've tried eWebinar, we would never go back to the old-fashioned way of doing webinars.
What are the benefits you've seen from using eWebinar?
There have been tons of benefits. There's been a lot more interaction. We've been able to build in certain interaction points in the webinars when we want to ask questions, get feedback, or conduct a poll. So there's more overall engagement.
"eWebinar lets us build interaction points into our trainings."
Another obvious benefit is being able to offer these eWebinars multiple times per week, because our customers are busy real estate agents whose schedules often change at the drop of a hat.
We're also allowing our team to create more content. Our staff members like to grow in their roles and they have a lot of knowledge they like to share. It's so easy to set up an eWebinar. We have five people on the team who have contributed to building out these eWebinars, and that's huge.
How do agents feel about the eWebinar hybrid format?
We've had a lot of positive feedback. Of course, some people still have an idea in their head that being live is better – but I don't agree with that at all! When you're building an eWebinar, you're choosing what you think is the best version of a webinar and getting it out to a lot of people. The problem with doing the same webinar week after week and having different people doing it is that it's going to be different every time. There's no way to script it so that every person will say the same thing every time and every customer's experience will be the exact same.
"If we get negative feedback about our content, eWebinar allows us to take it back, fix it, and put it out there again."
With an eWebinar, you know that the topic is going to be explained to you much better than if you, say, called in to our telephone support line. Why? Because the eWebinar has an expert presenting the information. The delivery and presentation have been practiced, and we've chosen the best version. With a phone call, the customer can't go back and rewatch what was explained to them. They're going to forget what was said. We absolutely believe in helping customers when they call, but afterwards we direct them to an eWebinar which can further explain the topic in a clear and concise way.
Another great thing about eWebinar is that if we put something out and get negative feedback on the content, we can take it back, fix it, and put it out there again. That's empowering. It keeps us in this mindset of always wanting to make things the best they can be.
What do you love most about eWebinar?
I love that it has opened up so many possibilities for us. It's so easy to spin one up and there is so much that we can do with it. I like things that don't feel limiting. Our company is growing rapidly, so we have to ask ourselves "does this scale?" with everything we do. And eWebinar scales.
"Before eWebinar, our presenters were blocking off three hours of their day to host a one-hour webinar because there was so much manual work involved."
When I started at Follow Up Boss, we were a team of 14 people. We're about to be a team of 100 soon. We have a much bigger team now because we have so many customers that we're trying to do a good job for every day. If we were relying on the old way of training them, we simply wouldn't be able to provide outstanding service.
Who would you recommend eWebinar to?
I'd recommend it to any company that needs to train their users. I think people still lean so heavily on one-on-one interaction, and one-on-one interaction is important – don't get me wrong! It builds relationships and rapport. But what you're doing with eWebinar is freeing up that one-on-one time so you can build that rapport and have meaningful interactions. You're not spending that time doing the same thing over and over and over. That's just not a beneficial use of anyone's time.
"Doing the same thing over and over isn't a beneficial use of anyone's time."
Any companies out there that only offer help guides and videos should know that eWebinar adds another dimension to all of that because of the interactive experience. It just feels different. If you're still doing live webinars, you have to move on. Save those for very topical things, when you want to host a special one-time event that people can sign up for. Live webinars can be great for that purpose. But you have to ditch live webinars for your regular trainings that you repeat so that you can move on, scale it, and reach more people.
Thank you for your time, Meghan! I'm happy to hear that eWebinar is helping Follow Up Boss achieve great things!
Are you a real estate professional who wants to take your business to the next level? Be sure to check out all of the amazing things that Follow Up Boss can offer you!
…And if you're a business leader looking to offer presentations, training, and onboarding around the clock – all while offering a personalized interactive experience – click here to get started with eWebinar!