Explains how you can use your own email platform to send attendee notifications via SMTP, which then makes it possible for you to auto-register people for your webinars.
eWebinar lets you integrate with an SMTP service so you can send out attendee notifications from your email platform of choice, like MailChimp or SendGrid, rather than through eWebinar.
This has two main benefits:
1.
You can send out emails from your own domain and no longer need to show "via eWebinar"
in conjunction with the sender name on your emails, helping you create a more branded experience.

2. It opens the door for you to auto-register people for your eWebinars using registrant data from a different application.
To set up eWebinar's integration with an SMTP service, do the following:
Login to eWebinar, go to the Integrations page, and click SMTP Service under Available integrations. Then take the following steps: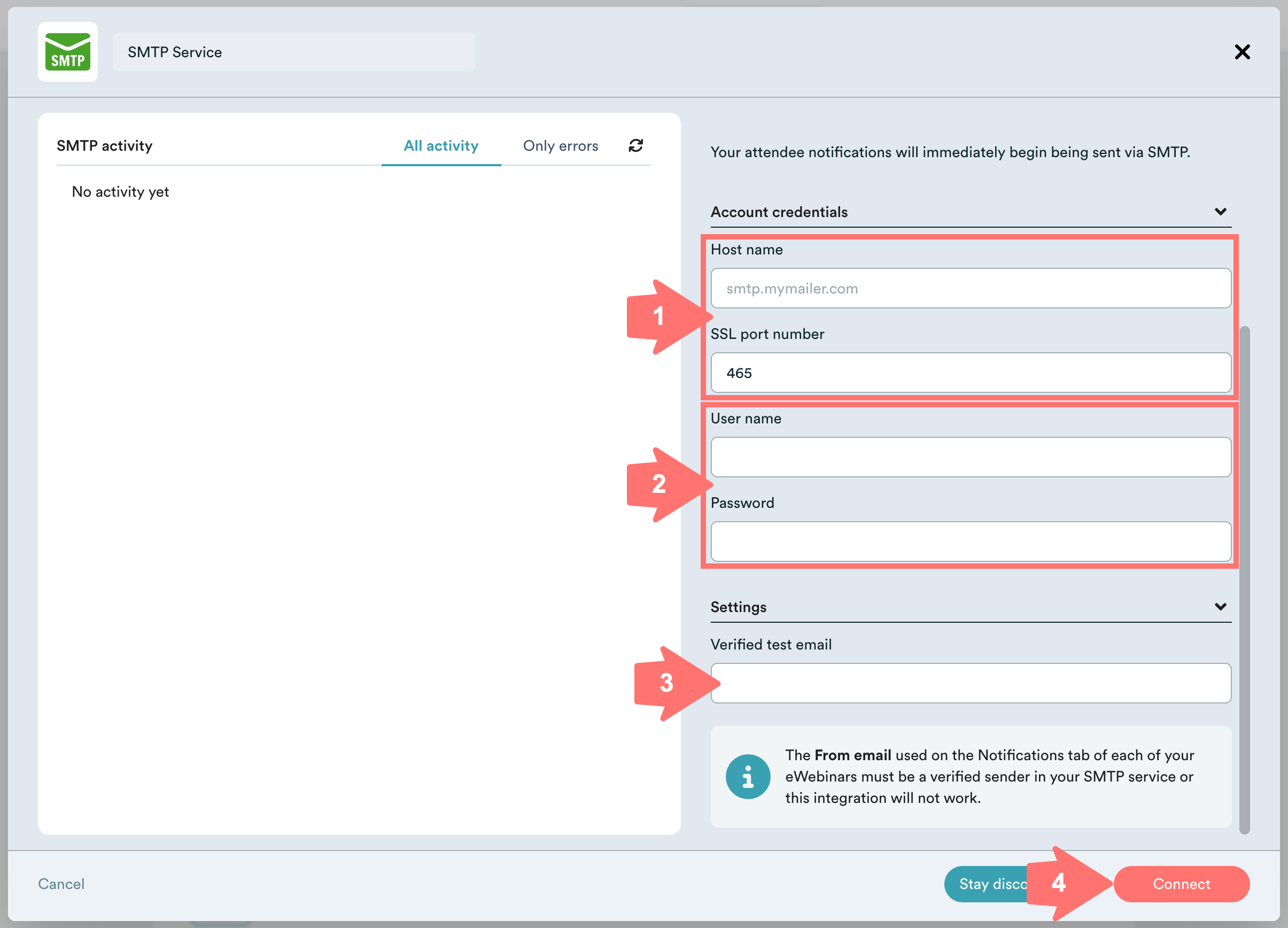 1. Find the Host name and SSL port number in your email platform and enter them into the fields provided.
2. You must also provide a
Username
and
Password
from your email platform to use to send mail on your behalf.
If you have trouble finding the four items listed above, reach out to the support team of your email platform for assistance.
3. Enter a Verified test email to use to test the integration.
4. Click Connect.
5. As a final step, verify that the From email on the Notifications tab of each of your eWebinars uses an email address that has been verified by your SMTP service. Otherwise, the integration will not work.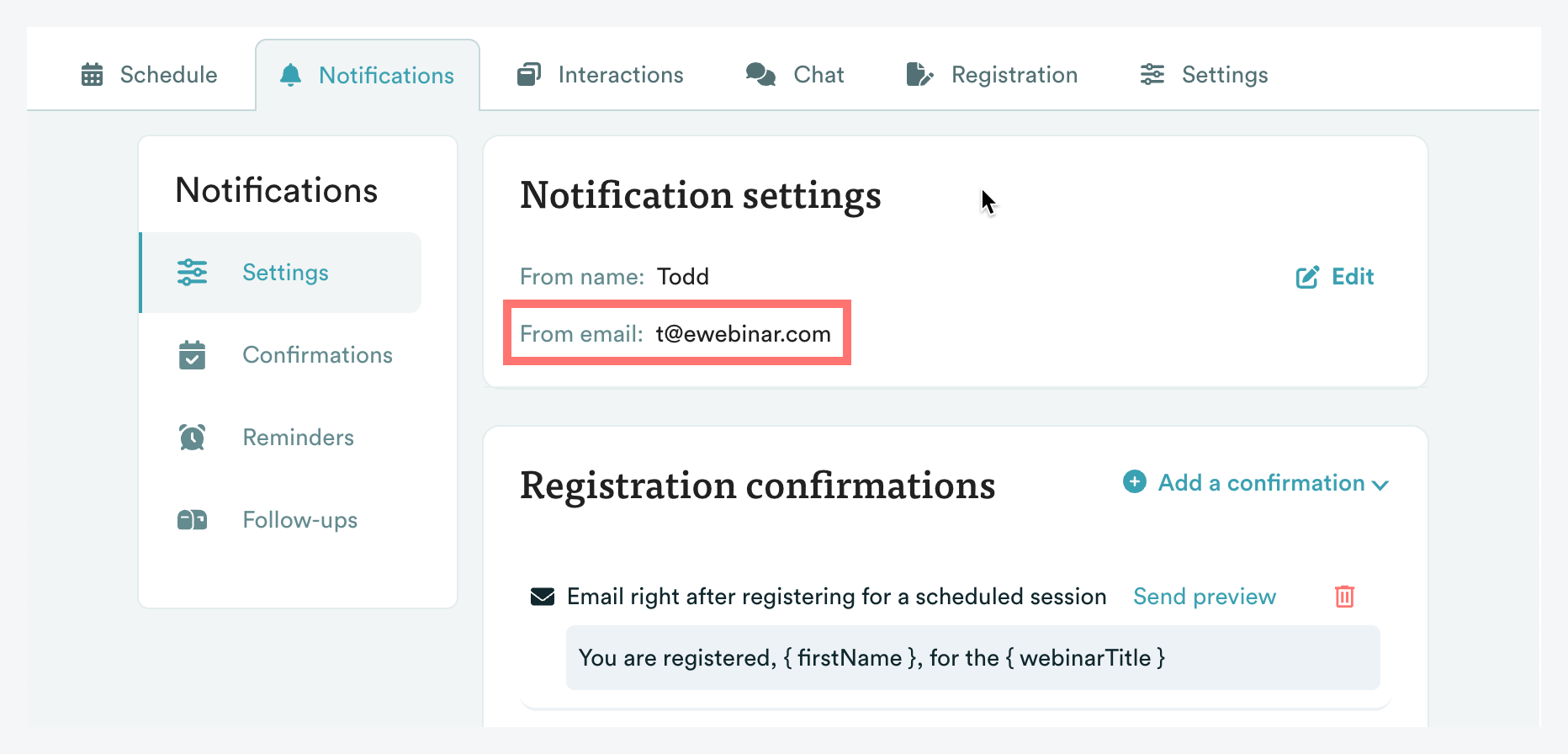 If you need assistance figuring out how to verify emails in your SMTP service, reach out to your email platform for support.
Provided everything has been set up correctly, attendee notifications will immediately begin being sent via SMTP.