In this template, Aaron Morin of Thinkific teaches you how to put together a winning sales pitch for your online courses. His simple, five-step presentation structure will help you showcase the value of your course so people go from just thinking about taking it to signing up. Simply upload your own sales video, personalize the content, and start selling right away!
Preview a customized version of the template below, using the free class Carly Adams offers on tidyrevival.com as an example.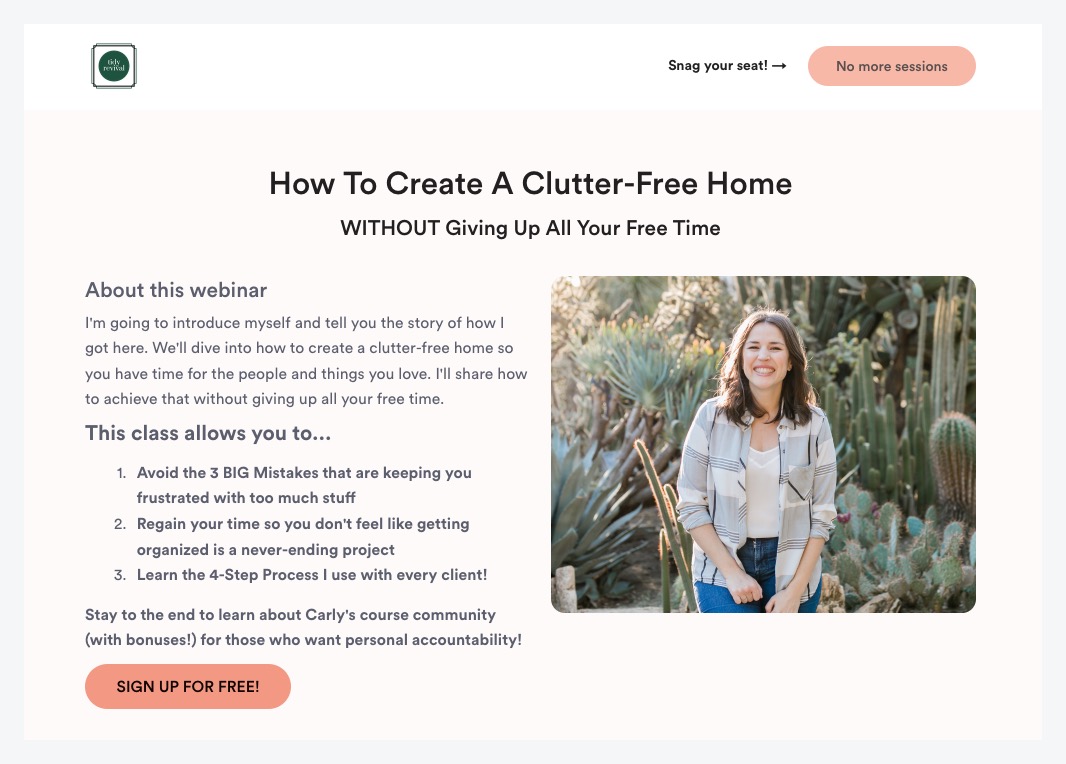 Branded landing page with suggested copy
Start with the pre-written landing page copy and craft it into a compelling pitch for why prospects should join your webinar.