Launching a new product on Product Hunt is exciting and challenging! Use this special maker's template to get your launch to stand out and bring it to life with an on-demand introduction and demonstration of your product hosted in eWebinar. You can use pre-set interactions to gather feedback and make a special Product Hunt only offer. You can even interact directly with your fellow Hunters via live chat!
Preview the template below, which uses eWebinar's own Product Hunt launch as an example of what the template looks like when done.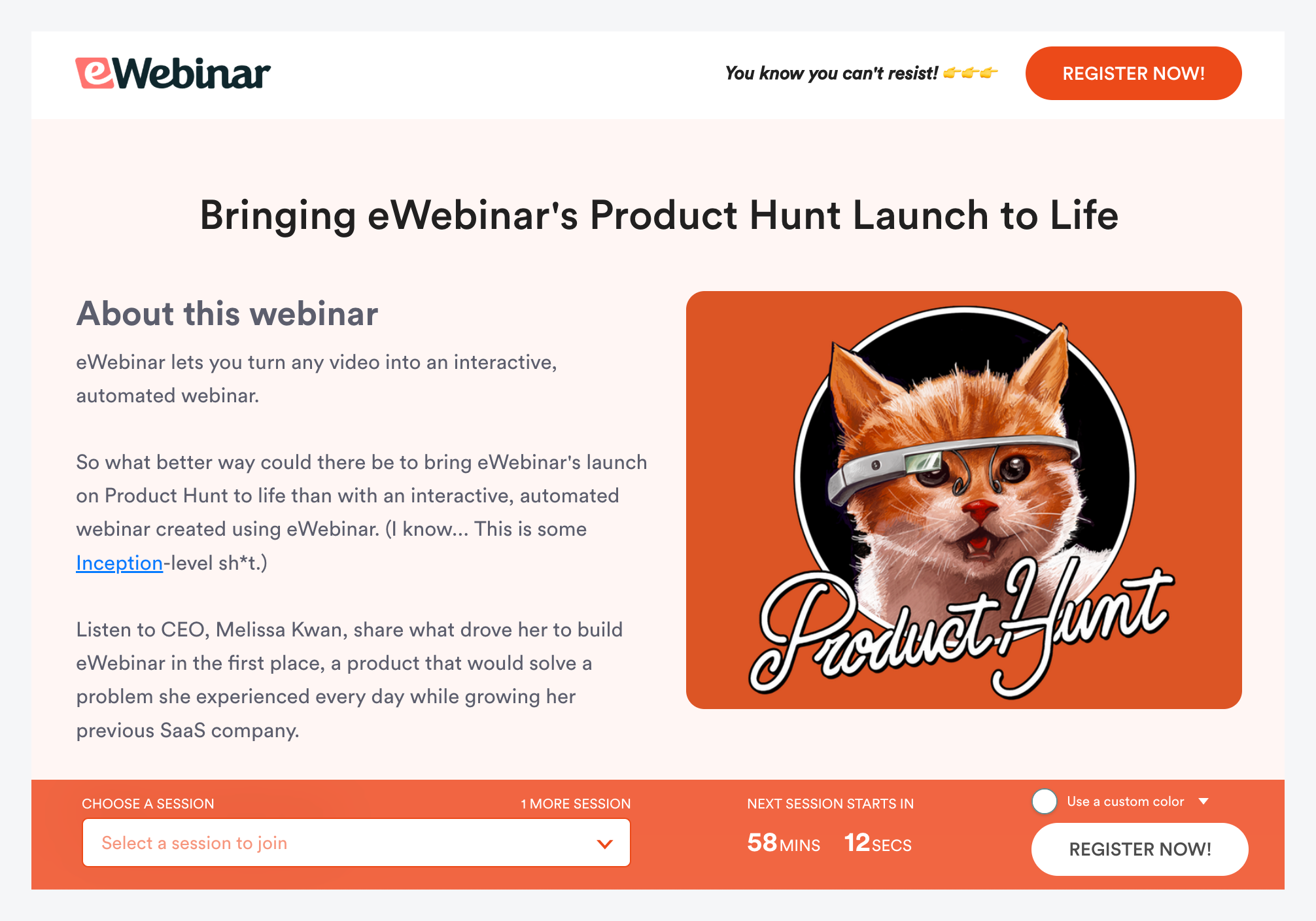 Snappy landing page
Use our suggested copy as a jumping off point to craft a compelling landing page.