This high-converting webinar template designed for coaches, healers, authors, and other entrepreneurs by webinar expert Simone Vincenzi of GTeX makes it easy to create an automated sales webinar that will reliably convert leads into sales on autopilot around the clock.
Preview a customized example of the template below, using Simone's own webinar on how to create a high-converting webinar as a model. You may also supplement this template by purchasing Simone's Webinar Conversion Kit for $29.99 at webinarconversionkit.com.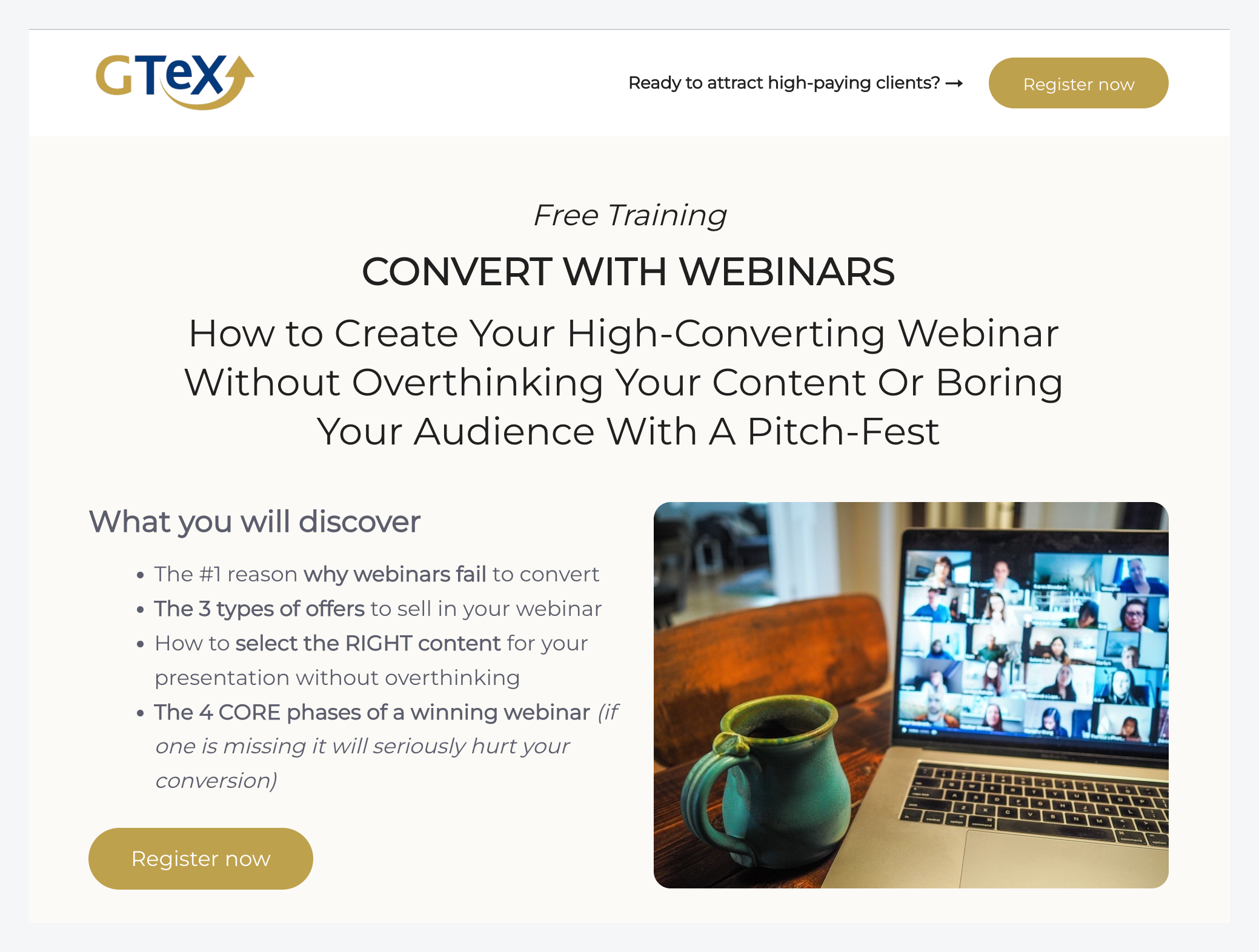 Effective landing page
Start with Simone's ideas for a simple, compelling landing page, then brand it and make it your own.