This is a replica of the standard template you can use when creating a new eWebinar in English. The difference is its Schedule has been set up for an event meant to be held at a specific time in a fixed time zone, with replays and just-in-time sessions turned off.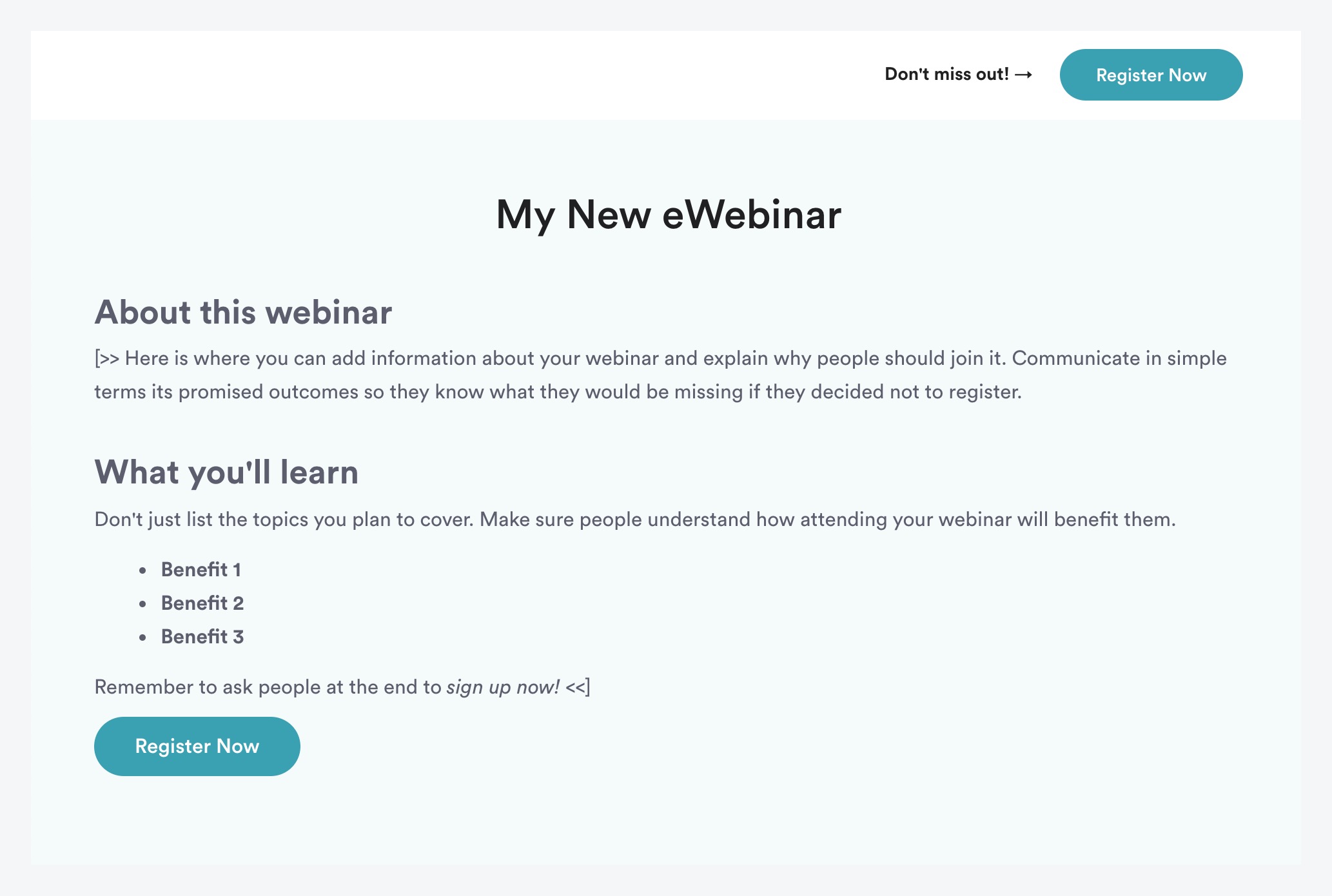 Branded registration page with ideas for copy
Start with this simple registration page, add your logo and branding, and customize the copy as you see fit!