Even if you choose to host your Demo Day as a special live event, you can also make it available to potential investors as an interactive, asynchronous event for long after. Let those who weren't able to attend (or those who want a second look) watch your portfolio's pitches later at their convenience — whether that's on demand or at a time that fits into their busy calendars — without sacrificing the ability to interact with them, gather meaningful feedback, and connect them with the founders and companies they wish to invest in.
Preview a customized version of the template below that uses Techstars Toronto's 2022 Spring Demo Day as an example to emulate.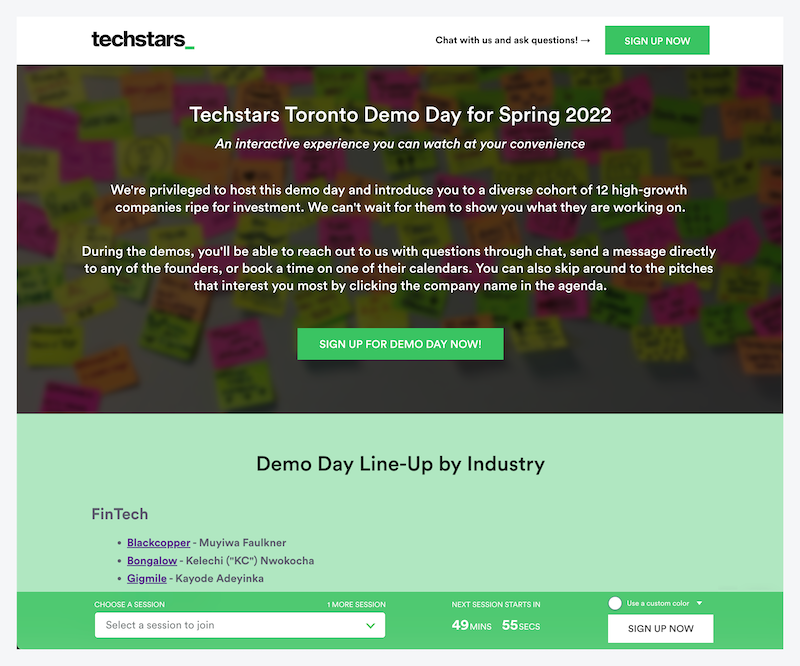 Engaging landing page
Use our suggested copy as a jumping off point and put together your own eye-catching landing page to invite potential investors to your Demo Day.