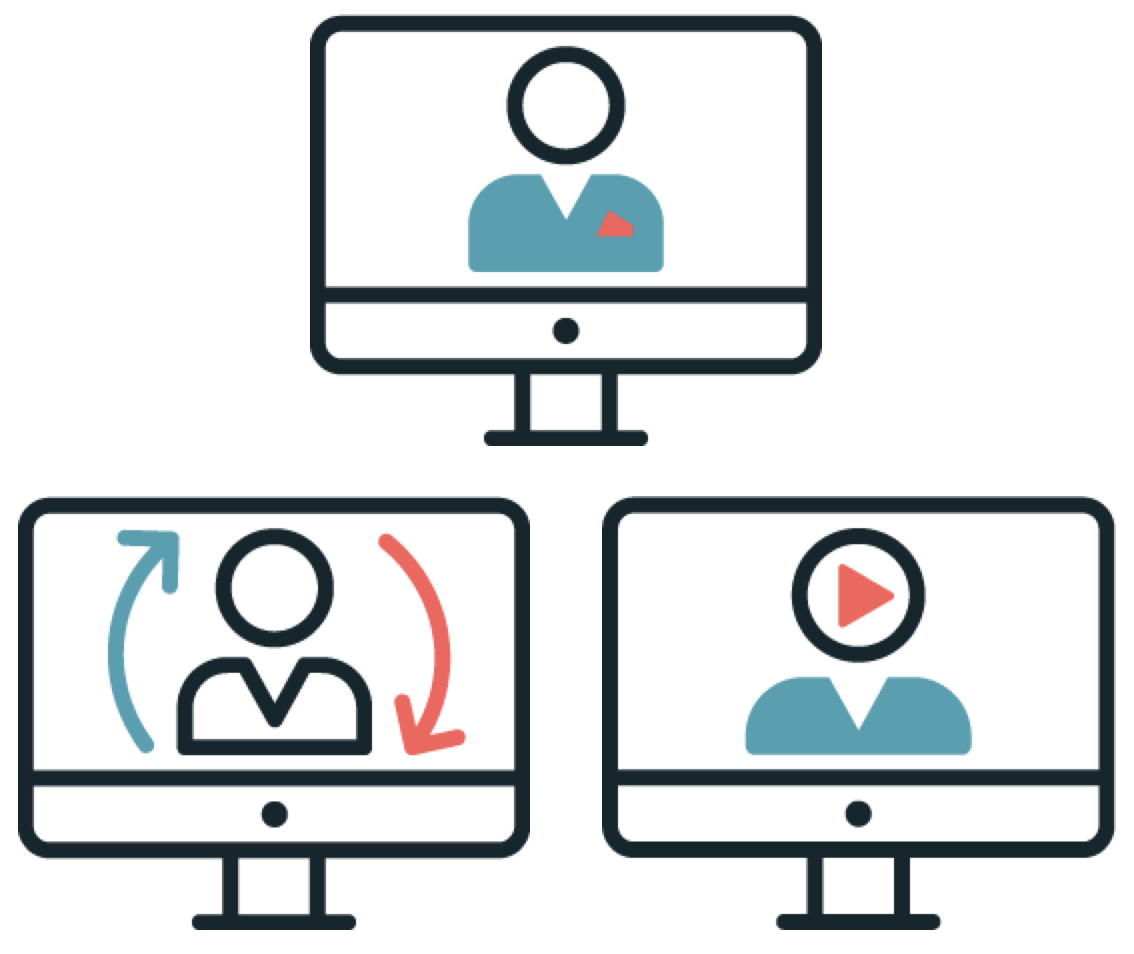 Download These Free Webinar Icons For Live, Automated, & On-Demand Webinars
Webinar Icons Collection by eWebinar is licensed under CC BY 4.0
Pretty much everyone knows what a webinar is, an online seminar with a speaker or panel of speakers presenting virtually via webcam to an audience who has joined from their own computers or mobile devices. However, though most people know about traditional, live webinars, many have never even heard of automated webinars and on-demand webinars.
Because we at eWebinar believe so deeply in automated webinars and so few people know about them, we decided to create three free webinar icons collections to spread awareness about the benefits and differences between live, automated, and on-demand webinars. Here they are:
While you're here downloading them for free — how's that for a guilt trip — we hope you'll take a moment to hear what we have to say about automated webinars and on-demand webinars. If you're exhausted from doing the same live webinar over and over again, it could change your life.
Live Webinar Icons
IMPORTANT: When you click to download the image files above, they will open in a new browser tab. When they do, right-click on the image and choose 'Save as' to save the file locally.
Everyone must join live webinars at a set time, since they are presented in real time by the speaker. Live webinars are great for things like raising brand awareness and establishing oneself or one's company as a thought leader.
Live webinars can become cumbersome, however, when used for repetitive webinars where the content is effectively the same every time. This includes things like sales pitches, product demos, onboarding, training sessions, and introductory company overviews.
This is where automated webinars and on-demand webinars come in and really shine...
Automated Webinar Icons
IMPORTANT: When you click to download the image files above, they will open in a new browser tab. When they do, right-click on the image and choose 'Save as' to save the file locally.
An automated webinar is a pre-recorded webinar that can be set on autopilot and run without a live host. Provided you use the right software, like eWebinar, you can automate your webinars and make them available around the clock without sacrificing the interactivity and direct, personal communication that make webinars so effective.
For a brief overview of how eWebinar works, watch this 2-minute video:
For a detailed overview of eWebinar, join our 20-minute on-demand product demo; we use eWebinar to demonstrate eWebinar, so you'll not only be able to see what features we have, you'll get to experience an automated webinar for yourself as an attendee.
There are 5 core benefits automated webinars provide when created using eWebinar:
To learn more about automated webinars and their benefits, check out this post we wrote on the topic:
Automated Webinars: Everything You Need to Know (Benefits, Misconceptions, and Strategies)
Visit our website to learn about our features, pricing, free webinar templates, or to sign up for a free trial.
On-Demand Webinar Icons
IMPORTANT: When you click to download the image files above, they will open in a new browser tab. When they do, right-click on the image and choose 'Save as' to save the file locally.
A Zoom on-demand webinar is a gated video your must sign up for to watch. This is how many people think of on-demand webinars, as simple videos. For us, a video can not be a webinar because it lacks two of the main elements that make a webinar a webinar: interactivity and chat.
In our minds, an on-demand webinar is simply an automated webinar — which should offer an interactive experience and provide a way to directly communicate with the host — that someone can join instantly, right when they find it. (Automated webinars can also be set on a recurring schedule in a fixed time zone or, dynamically, in the local time zones of attendees.) An on-demand webinar is just a particular kind of automated webinar. It's that simple.
If you are interested in offering on-demand webinars, be sure to choose automated webinar software with the right scheduling features to support them. To learn your options, check out this post on our blog:
12 Best Automated Webinar Software Platforms — How They Differ
We used to host 2-4 live webinars a month at capacity. Now we host 100+ a month and only spend about an hour a day responding to chat messages. Attendance has gone up 6x!
Anett Vándor — Manager, Customer Engagement, Later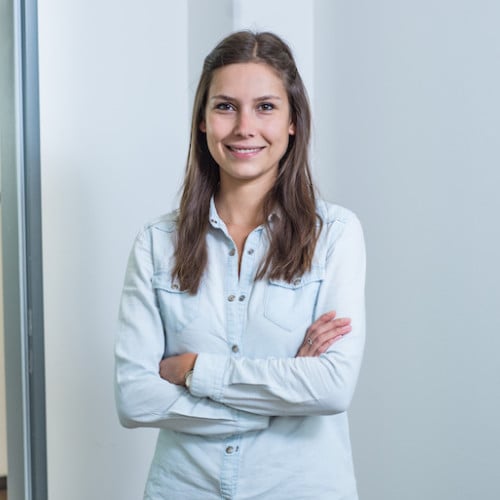 Design and usage notes about our webinar icons collections
Though the three icons in our free flat icon series were designed as a live webinar icon, automated webinar icon, and on-demand webinar icon, they may be used to represent any type of webinar concept — as icons, buttons, or stickers.
The live webinar icon (or live webinar button) may also be used to represent business concepts, education concepts, and learning concepts. For example, it could be used as a video conference icon, web conference icon, video call icon, e-learning icon, online learning icon, online education icon, online education training icon, online course icon, video tutorial icon, or even as a 'work from home' icon.
All of the icons in our webinar icon sets were designed using a flat style. They are available as vector graphics (AI and SVG) or as PNGs. They have a transparent background, not a white background.
Some icons are more solid and some are true line icons. You may find, especially when displayed at small sizes, the outline icons are more immediately recognizable because of their thin lines.
For the most pixel perfect icons, use an icon vector file (SVG). You may adapt the icons or change their colors in Adobe Illustrator by downloading them as vector illustration files (AI).
These free images, licensed under CC BY 4.0, may be downloaded and used for any commercial or non-commercial purpose, like on your website, in your app, in a webinar banner ad, or on social media. Enjoy!