"I love using the interactive elements to deliver more content. Our agents LOVE the experience and being able to watch any day!"
Vin Socci, COO of William Pitt Sotheby's International Realty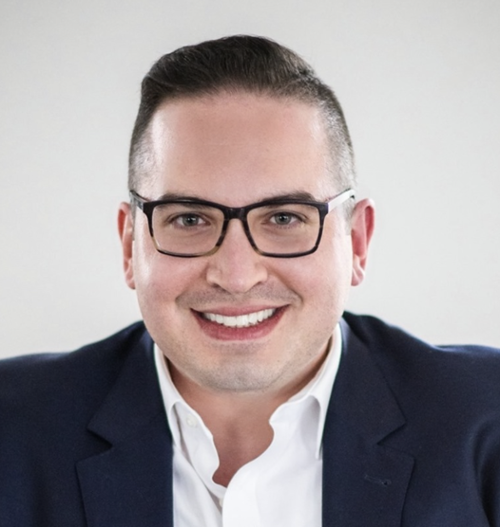 COMPANY
William Pitt Sotheby's International Realty
INDUSTRY
Real Estate Brokerage
About William Pitt Sotheby's International Realty
Since 1949, William Pitt -Julia B. Fee Sotheby's International Realty has been Connecticut, Westchester County, NY and The Berkshires' premier real estate brokerage. As the largest Sotheby's International Realty® affiliate with 26 brokerages and more than 1,000 sales associates, they bring deep knowledge of our markets and a proven track record of successfully handling the sale of fine properties in all price categories.
What problems were you struggling with before you found eWebinar, and what drove you to seek a solution?
Our previous Learning Management System (LMS) was underutilized and we were looking to replace it. We struggled to find time to keep up with maintenance and updates — let alone the training required for each new person to use it.
Real estate agents are not necessarily tech experts or enthusiasts, and our previous LMS didn't account for that. It was difficult to use and created hurdles.
On top of all of this, there wasn't an easy or reliable way to track attendance or views. These are analytics we depend on to gauge the success of the content we create and, without them, it was difficult to assess the use of our time and resources.
In addition to the content we shared digitally, we have hosted a number of in-person trainings — but with around 1200 agents, we found ourselves sinking a lot of time into repeating events and, for now, they're a thing of the past regardless.
With events out of the question, and our LMS becoming a content graveyard, we knew we needed to find a solution that worked for our team.
Why did you choose eWebinar?
When I first tested eWebinar, I wasn't sure about the format — but was pleasantly surprised by the results. I had never used a video to deliver a webinar and wasn't sure how my agents would respond, but 25 to 45 minutes in, there they were, still engaging with and responding to the content. The interactive element made all the difference here.
Unsurprisingly, pre-recorded video saved us a ton of time. Why repeat the same process over and over, when we could create one great piece of content, one time, and have it continue to benefit our team? With this new format, we were able to free up our trainer, and put her many talents to use elsewhere.
Also on the topic of time, it was important to us to choose a system that worked with the ever-changing schedules of our agents. eWebinar's scheduling options allowed us to offer training sessions 7 days a week — a level of flexibility we simply couldn't offer with live or in-person trainings.
How do you use eWebinar today?
Given the time it's saved us, and the attendance and participation we've seen, we're using eWebinar wherever we can. This includes product launches and training, campaign overviews for marketing initiatives, real estate reviews, contests, and of course onboarding.
Our trainers send the registration links by email, and our agents choose a session time that works with their schedule. They also have the opportunity to join in at the last minute with eWebinar's just in time option — a great option for unpredictable days.
What do you love most about eWebinar?
I love having the option to include interactive elements in our webinars to deliver more content. Not only does it make the experience more enjoyable for our agents, it allows us to deliver as much high-value content as we can, as effectively as possible, in a limited time.
Another great element is the feedback we get from analytics. We can really see what's working, and what we need to improve on to keep attendance high and our agents engaged.
It's also been important to us, especially since COVID hit, that tech-savvy solutions don't compromise human connection. eWebinar has served as a communication vehicle for us, allowing us to connect with agents through live chat on their time.
What are the top three benefits you have gotten from using eWebinar?
The savings have been significant when it comes to both time and money. Not only have we stopped spending on an LMS that wasn't working for us, we've eliminated the need to expand our training team. I'd estimate eWebinar has helped us cut about 20 to 30 hours of work each month that would usually be spent on things like rolling out products, running campaigns, and other aspects of communications.
The efficiency increase has also been great. eWebinar has streamlined our communications process and made all of our content more accessible and digestible for our agents. We want them to have access to information at their earliest convenience, and our new system empowers us to provide that.
The most unexpected perk is ease of use. Our agents love how, with eWebinar, they don't have to download software like they would with Zoom, and can easily join an event on their browser — whether they're at their computer or on a mobile device. Our attendance is better and even our team members who are usually slow to adapt new technology had no issues getting on board.